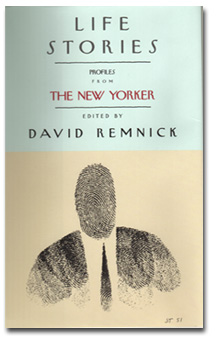 Ricky Jay anthologized in a new New Yorker collection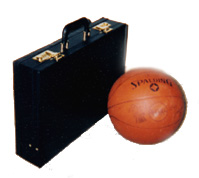 Executive Decision: A hit from Hank Lee
ESCAPE FROM MOSCOW -- According to Time Magazine ("David Copperfield Has a New Assistant: the KGB," January 31, 2000), David had seven trucks and all his illusions seized by Russian promoters following a December 12 performance in Moscow. Our CIA/FBI types got in touch with their KGB types to help David out of the dispute. It took $500,000 to escape from that much Russian red tape, after which the convoy crossed safely into Finland on January 15.
CRAFTERMATH -- J.K. Hartman continues his staggering output of card tricks, following up Card Craft and After Craft with Trickery Treats, the first new book in a while from Richard Kaufman. Only Joseph K. Smith could possibly keep up the pace as illustrator, and he has. Just a few of the choice effects in the book: (1) "It's Catching": A beautiful, surprising, and easy Collectors effect. (2) "All Hands On Deck": A cheating at cheating routine (created in 1974) that greatly reminded me of the gambling sequence in Ricky Jay and His 52 Assistants. A superb script and an easy routine. (3) "Through and Through": Face-up and face-down halves of a shuffled deck penetrate each other and snag the selected card, reversed in one of the halves. It's nothing much but talk and therefore quite a fooler. (4) "Mass Burial": A great essay on "Multiple Selection of Cards" with a routine to illustrate. (5) "Shades of Gemini": An effect with the Fulves/Gemini principle with some important tools -- a force of four cards, advanced handling of the Gemini principle, and an excellent false shuffle that preserves the top and bottom stocks without seeming to. (6) "Cutting Corners": Two cards are each torn into four pieces. It's a challenge jigsaw puzzle race, with spectator and magician each starting with four pieces of a card. Spectator suddenly finds one of his pieces missing, to be found in an envelope given to him before the show started. $40 from Richard.
January 2000
Welcome to 2000. The biggest personal news here is that Little Egypt Magic has moved to its own site at littleegyptmagic.com. Our e-mail address remains the same, but you'll log in faster if you change your bookmarks to the new URL. I've been reminded that this issue is late, and it is, but this tardiness has allowed a few significant news items to slip in under the January umbrella.
RICKY AND COMPANY -- A belated and delightful birthday present to cross our desk yesterday was Life Stories/Profiles from The New Yorker, edited by David Remnick. This compendium of some of the best New Yorker bios features the excellent Mark Singer piece on Ricky Jay ("Secrets of the Magus," 1993), possibly the best ever penned on any magician. (I never read the E.J. Kahn Profile on Dunninger, so can't be sure.) Ricky is examined in the company of such other subjects as Ernest Hemingway, Johnny Carson, Marlon Brando, Richard Pryor, and Katherine White. He is probably proudest, however, to be profiled alongside two lesser known subjects, Philippe Petit ("The Man Who Walks on Air," 1999), the tightrope walker who strolled between the towers of the World Trade Center, and the Chudnovsky Brothers ("The Mountains of Pi," 1992), the wacko mathematicians whose run-down Manhattan apartment houses a cobbled together supercomputer so that they can calculate pi out to more decimal places than anyone before them.
RICKY CUBED -- Ricky Jay continues to turn up in the popular media. (1) He narrates and is a featured actor in Magnolia, the award-winning Tom Cruise et al movie by Paul Thomas Anderson. At one point the movie zeroes in on a copy of Learned Pigs and Fireproof Women. (Ricky: What were those frogs all about?) (2) He starred in the January 15 episode of The X-Files, as a con artist magician. (3) March 6, Ricky will guide Court TV viewers through the shady workings of street cons and scams, along with detective Fay Faron in an episode titled "Rip-Offs and Scams."
EXECUTIVE SWEET -- Tim Glancey, who runs the Historic Hauntings seance in Key West ("Vintage Spirits," Genii, October 1999), also serves as President and Team Captain of the Orlando-based Sports Magic Team, which produces halftime entertainment for NBA teams and other sports world and corporate clients. Back in 1989, when Tim wanted to make an impression on the sports world, he walked into the Orlando Magic's management offices and performed "Bowling Ball from Briefcase," but produced a basketball instead. This bewildering magic trick is now within the range of the average magician, thanks to "Executive Decision," a beautiful prop available from Hank Lee for only $125 plus postage. Check Hank's site on our Favorite Links page for details.
BRETT DANIELS, TAKE III-- Brett Daniels continues to mystify Southern gamblers at the Goldstrike in Tunica, Mississippi ("Daniels in Dixie," "Beyond the Magic," and "Brett Daniels: Progress Report," Genii, December 1997, January 1998, and September 1999, respectively). In keeping with Circus Circus's promise to upgrade the show each year, Brett is about to unveil a new Goldstrike show on February 19, "Journey into the Unknown." The show will be 85 percent new, and Paul Harris is again on hand to help with the transition. The new show schedule (effective February 1) features shows at 8:00 throughout the week, except for Sunday when it will run at 5:00. The show will be dark on Friday. The new ticket price is $24.95 for all seats.