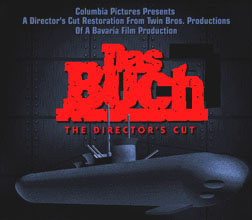 A wonderful buch from Germany surfaces from the summer glut of magical literature
December 1998
Merry Christmas, or whatever religious holiday or other rationalization for winter shopping suits your fancy. It's been another wonderful year for magic, and we're pleased to have been a small part of it. I apologize for not producing another poem this year, but there are enough rhymes left over from the past three years (still online, at the left) to give you more cavities than a bag of hard Christmas candy.
SIMON UNEARTHED -- The latest magical reprint from Dover is Card Magic for Amateurs and Professionals, by Bill Simon. The book is a reprint of Simon's 1952 Effective Card Magic. In addition to an intro by Martin Gardner and some fine Observations by Simon, the chapters include Choice Tricks, The Second Deal and Tricks With The Second Deal, New Sleights and Tricks Therewith, Interludes (Quick Tricks), More Choice Tricks, and Shuffles and Cuts. The original edition managed to elude me over the years, making this reprint at $7.95 a delightful find. It will stand alongside my copy of Controlled Miracles as a valuable resource.
FINGER MAGIC -- It was the summer of glut, in which many book dealers faced dwindling sales, despite the appearance of such long awaited titles as Giobbi 3. One of the most overlooked books of the summer relative to its merits was The Book, or Don't Forget to Point, by the Flicking Fingers, the highly amusing and innovative ensemble from Germany who captivated audiences at the Dresden FISM and the 1998 Desert Magic Seminar. Click the book's title for a complete review.