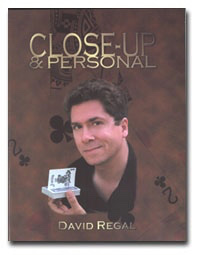 David Regal is back, and he's going to fool you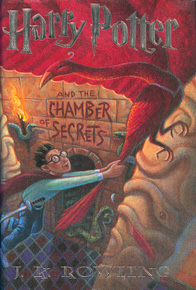 Harry Potter goes back to school
MAGIC 102 -- Harry Potter, the best-selling young fictional magician first mentioned here in "Magic 101" in April, returned in early June in a new novel, Harry Potter and the Chamber of Secrets. The latest installment chronicles Harry's second year at the exclusive British boarding school, Hogwart's School of Witchcraft and Wizardry, amid old friends and dangerous old foes. For those who just can't wait for Part 3, it will appear in Britain on July 8, as Harry Potter and the Prisoner of Azkaban. Order from England via amazon.co.uk.
June 1999
FINNEY UNPLUGGED -- Michael Finney brought his unique verbal magic to Indiana University's campus comedy club on June 21, to an unusually sparse between-summer-sessions crowd. It was a treat to watch him effortlessly and amusingly react to circumstances and to audience comments. Michael is so likable, so original, and so funny that he is in danger of floating right out of "magic" and into that higher realm of show business superstardom to which such former magicians as Johnny Carson, Harry Anderson, and Steve Martin have already ascended. Fortunately for die-hard magic fans, Michael appreciates his professional roots in magic, and he still closes the act with his well-honed standards, this night's sampling including Professor's Nightmare, a mental gag, and his flirtatious Cut and Restored Rope. Michael's comedy is now available on his CD, No Tricks. Check his new web site on our Fav Links page for ordering information.
REGAL SPLENDOR -- David Regal's new book from Hermetic Press, Close-Up & Personal, is easily one of the most enjoyable reads of the past couple of years and should head your summer reading list. David's plots are intriguing, and his methods are devious, easy to perform, and refreshingly original. This should be enough for any student, but it's David's scripts that make the tricks leap off the page and beg to be performed for real people. A few favorites: Ten-Second Poker (a spek deals a royal from a shuffled deck), Letter Perfect (a person's name is ingeniously forced from a deck of alphabet cards), My Best Friend (a Chop Cup with mice instead of balls!), Mystic Poker (four blank cards become hand-drawn complements to a card hand-drawn by a spek, completing a random royal flush), Perchance to Dream (the spek steals a word from Hamlet's soliloquy), and, more than any, a non-effect called The Opener (comedy with a Dear John letter). But this list is misleading; virtually all of the 72 effects are favorites. A large-format book illustrated with hundreds of photos, with a quite amusing intro by Max Maven. $50 pp from Hermetic Press. (206) 768-1688
AT LAST -- For those who've been dying to know the proper British method for tearing and restoring a card, and who've been suffering through the attempts of others to achieve the effect we all saw on tv, Mike Caveney has announced that the new Guy Hollingworth book will be available on July 24. Hollingworth's ultimate torn and restored effect, The Reformation, will be contained therein.