Thanks to the mentioned eye surgery, along with the usual family demands of Christmas, I am not reviewing any new material this month. Oh, there is a new book under the tree and a second has been shipped my way, so maybe next month. Rather, I invite you to to muse over the past eleven installments, with commentary, and to hoist a glass to a magical New Year. Indeed it has started off with a bang with Dustin Stinett''s first issue of Genii. Congratulations, Dustin! As to 2021, the following at least turned out better than 2020 …
November 2021: We stay up late reading Eugene Burger: Final Secrets, Jim Steinmeyer's Bewildering Impuzzibilities, Exemplars from The Ricky jay Collection, and David Coppperfield's History of Magic and enjoy Magic Castle perks from Max Maven and Mike Caveney.
Knowing the secret to Eugene's Trick That Cannot Be Explained does NOT mean that the trick is easy.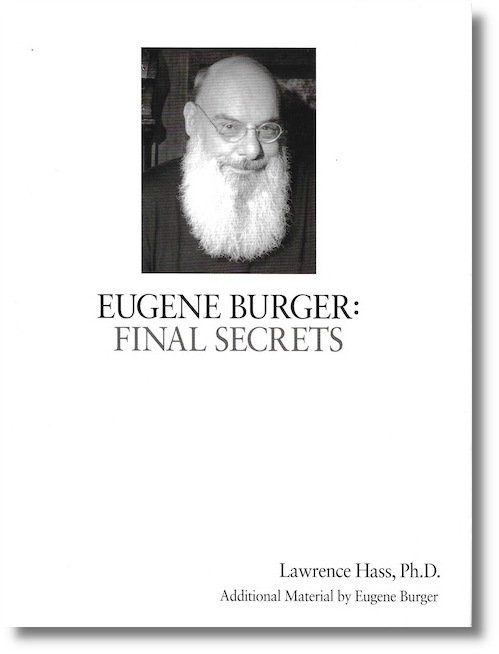 October 2021: We look ahead to Eugene Burger: Final Secrets and look back to Eugene Burger: From Beyond, the October 2020 issue of Genii, and a Haunted Key.
The James Thurber gag at the bottom of our Halloween isssue isone of the funniest lines I have read in years.
September 2021: Mike Caveney's Sawing, Dreyer's English, Richard Wiseman's Hocus Pocus number 4, the Kadabra Pokemon card, Dana Sullivan's Dead Max Comix, and a visit with Gabe Fajuri. Aloha to Brad Burt, Bill Taylor, Lewis Jones, and Allan Slaight.
No one made better use of the isolation than Mike Caveney.
August 2021: Jack Shalom on the Eli Marks mysteries, Simon Lovell's greatest book, the Buck twins on Cardistry in 22 steps, and more AMA Behind the Bookcase episodes.
Revisit great magic in Simon Says.
July 2021: Caleb Wiles lectures for Penguin, Tori Noquez proves shuffle math, Woody Aragon tells your fortune, Mac King has fascinting friends, the AMA talks with Jeff McBride and Ben Roman, and John Guastaferro lectures.
Check out my mathematical patter for any math prediction effect.
June 2021: Check out a great ACAAN from Dani Daortiz, Vanishing Inc.'s Catch and other cool coin tricks, and more online magic from Jeff McBride, Mac King, and the AMA.
Dani's entire ACAAN Project is worth the money.
May 2021: We ask 20 questions to enhance our three favorite tricks and enjoy Conjuring in Quarantine part 13. And ... the Magic Castle is now open!
Alas, I did not commit to my own 20 questions. But you should!
April 2021: Milt Larsen is 90, Larry Jennings is in port, and Conjuring in Quarantine is up to part 12!
How to be as cool as Milt at 90? View the world through the eyes of a gag writer.
March 2021: The Magic Circle celebrates Tommy Cooper at 100, and we enjoy a spooky coin trick, Mac King's Don't Everybody Leave, Harrison Greenbaum's Who Books That?, and the Magic Castle's Virtual Magic Shows, lectures, and and Behind the Bookcase.
Tommy Cooper joke: The man said, "What does your father do? I said, "He was a conductor." He said, "Musical or the buses?" I said, "Neither. He was struck by lightning."
February 2021: Valentine's Day gifts: Confronting Magic by Steve Cohen, The Adventures of the Amazing Kreskin by Kreskin and Howie Noel, Addams' Apple by Charles Addams, more from the Magic Dave Show, Lucy Darling in Showtime, and continuing content from Behind the Bookcase.
Enjoy Luc Sante's preface to the cartoon colletion Addams' Apple.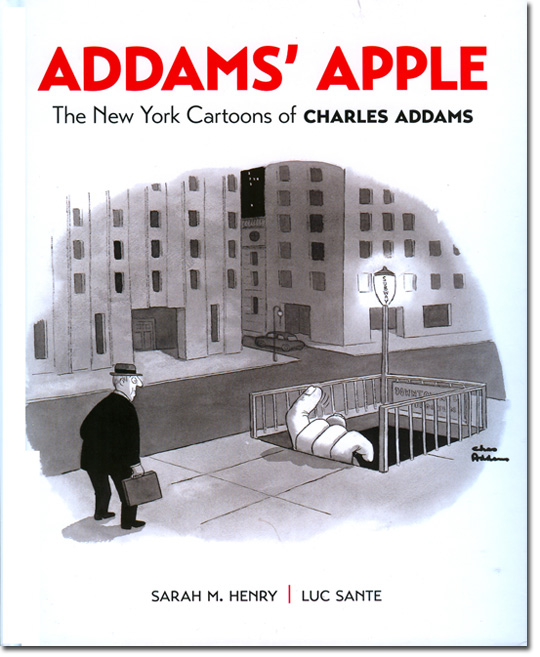 January 2021: Books Magic Inside out by Robert E. Neale and Larry Hass, unconventional.book from the Toronto Magic Company, continuing content from Behind the Bookcase perks and lectures from the Magic Castle's AMA, the Castle's Founders' Day celebration, Harrison Greenbaum's Who Books That?, David Williamson's The Magic Dave Show, and farewell to Al Cohen, David Roth, Siegfried, and Mark Wilson.
GIVE THANKS — One of the highlights of the lost pandemic year was the Sunday evening Magic Collectors Corner Online series hosted by David Swandy and Lance Rich. I miss it, hence was thrilled when the guys announced a new installment for Thanksgiving. That marathon three-hour event treated us to:
a contest with a U.F. Grant devil imp prize,
the amazing Adele Rhindress (Blackstone assistant) recalling Christmases with the Blackstone show in 1948 and 1949,
Jeff McBride displaying many of his thousands of secret magic gizmos,
Jim Rawlins displaying some of his collection of prediction chests (oh, how I coveted the one in the Nelson catalog),
Paul Kieve on the history of the Hackney Empire theater in London, and …
the highlight of the evening, Lance Rich revisiting his search for the first magician to perform in Las Vegas.That special individual turned out to be Gloria Dea, with a two-week stint at the ElRancho in 1941, at age 18. Incredibly, Gloria, who also had a role in Plan 9 from Outer Space, is not only still alive but welcomed being brought back into the magic world, including being celebrated at David Copperfield's show and being the cover girl of M.U.M., with a seven-page article. That issue arrived on the day of Lance's broadcast, and he got to hear her enthusiastic reaction. Later, during the Collectors Corner broadcast, he phoned her again and we all got to hear her. Tears of joy all around. At 99, she looks and sounds terrific. Just wow!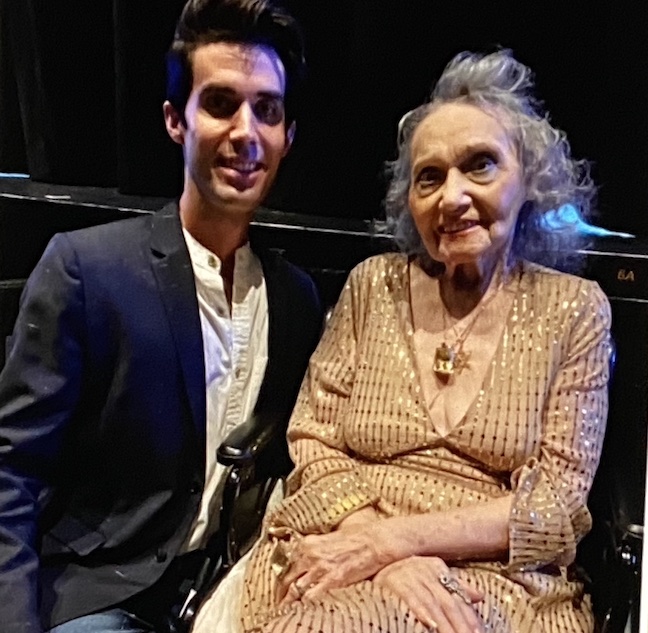 HAPPY CHRISTMAS —- David and Lance followed their Thanksgiving special with a Christmas special, on December 15, with all who dared in ugly sweaters. Highlights included Ann James' collection of magician Christmas cards, Esther Follies' Ray Anderson discussing Peter Pit's dancing cane (the dancing cane), and Doug Henning fanatic Chip Romero displaying Doug's notebook/diary. Doug's original TV special was 46 years ago! All this plus more seasonal fun and games. Both specials are on the Magic Collectors Corner Online Facebook page. .