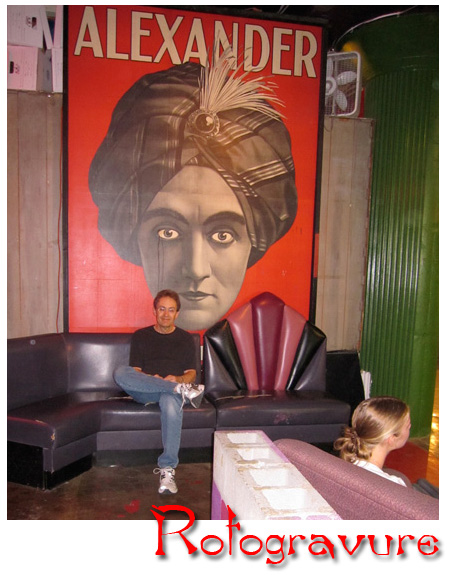 FAMILY PHOTO ALBUM -- Sometime around 2007, upon the arrival of my second grandchild, I began appending a single photo to the bottom of Little Egypt Magic, usually unrelated to the general narrative of the issue. At times these were purely personal, such as annual Christmas photos of the grandkids. (The precedent was the Bill Larsen Christmas issues of Genii, with photos of the Larsen clan adorning a Christmas tree.) Or perhaps to share images of my spooky novels from 2015 and 2016. But mostly the goal became to add interesting magic-related images, along the lines of Stan Allen's finally page in MAGIC.
To make it easy to find favorite photos, I have consolidated all those closing images into this single file. It's like getting The New Yorker online. You can access all the cartoons at once, without having to flip through the magazine.
Each photo has a link to the issue in which it originally appeared. Also recall that virtually every photo in Little Egypt Magic has a hidden caption, sometimes a gag caption. To make them appear, just hover your mouse cursor over the photo, or poke it with your finger on your ios device. And finally, bear in mind that these closing photos are only a small percentage of the photos that accompany the text. For those use the index to peruse topics of interest. Have fun.
And now the photos ...