---
Notice: This magazine is for magicians only. If you claim to be a magician but still think that an Elmsley Count is an obscure vampire, that a Zig-Zag Girl is a young lady who dispenses roll-your-own cigarettes, or that Ali Bongo is a disease that affects Cassius Clay, you are the wrong chap for this journal. Hie ye back to alt.magic while you can, else you could be hauled before the Credentials Committee of the Magic Circle, where the traditional punishment for imposters is to suffer through endless presentations of Run Freddie Run. You have been advised.
---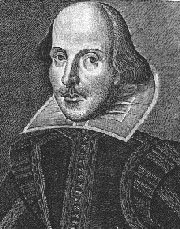 "Tis true: there's magic in the web of it"
-- Othello, Act 3, Scene 4
It was 1957. In America, hula hoops were the rage, Elvis was singing "All Shook Up," and we watched the skies nervously as Sputnik I rocketed into orbit. Unbeknown to us, two infants were born that year, one in Glasgow, Scotland, and one in Manchester, England, who would become by 1997 major forces in close-up card magic. Their names were Peter Duffie and Simon Lovell, and it is my extreme pleasure to be able to grant you a closer look at their work and their thoughts in this issue.
Specifically, this issue brings you two previously unpublished card tricks by Peter Duffie, Simon Lovell's "Another Departed Point" (which some will argue is the best trick in his new book, Simon Says), a full review of Simon Says (Simon's fat new hardback from L&L Publishing), an appreciation of the two British magic books that most influenced me as a child, and in-depth interviews with both Peter Duffie and Simon Lovell that are must reading. All this plus our usual "Stirring the Tana Leaves" and "Favorite Links." The classical artwork for the various "cartoons" in this issue are paintings inspired by two of Shakespeare's plays, A Midsummer Night's Dream and Macbeth. For the serious student, accreditation for the artwork will appear in "Stirring the Tana Leaves."
For the light of heart with Netscape 4.0 or higher, passing your mouse over any illustration will reveal either some scholarly allusion or some screamingly funny secret caption. (It's up to you to discern one from the other.) This has been going on with this magazine since the June issue. (Microsoft's "free" browser cuts the captions off. You get what you pay for!) We've much to cover, but first, as always, the news ...
INDIANAPOLIS NEWS, OR HOW TO SWALLOW LIT CIGARETTES, PART DEUX -- As prophesied last issue, Tom Mullica lectured in Indianapolis on July 29, to a packed house. According to my notes, he wore "dark slacks, a gray jacket, and a shirt with an intricate colored pattern that, if you stared at it just right, you might see something in 3-D." He did indeed teach how to swallow lit cigarettes, for anyone way stupid enough to try it, along with numerous other Mullica classics, such as "Karrell's Kaput Kard", "Card in Mouth," the Mullica wallet, and Jim Ryan's bill tear and "Cheek to Cheek." I seldom go to lectures anymore to learn magic; I'm more interested in witnessing the on-stage persona. As a veteran of several Atlanta Tom-Foolery shows, it was terrific fun for me to watch the lady next to me, who had not seen Tom live, crack up as he coughed up a frog in his throat or bubbled over from his drink "because he was full." Tom's act, like Ballantine's, is one you can watch repeatedly and laugh every time. The crowd also appreciated Tom's candor re his problems with the Tom-Poolery and his treatment on the Letterman show. He probably would have sold a ton of stuff, but his previous stops on the lecture tour had depleted his wares. The new lecture notes, if you are a collector, are his first since 1983.

EARTH TO THE AFTERLIFE, COME IN PLEASE -- Jim Magus has a new book out for seance workers called Raising the Dead for Fun and Profit. This has to be my favorite title since Robert A. Nelson's Ghost Book of Dark Secrets. Although the emphasis is on methods of booking seance parties, including promotional material used by professionals (with bits, I note, lifted from each other), half a dozen complete seances are described, making the book complete unto itself. (I prefer to view it as a great adjunct to last year's larger volume, Seance, from Richard Kaufman.) Some of the new effects described employ the latest devices available from John Kennedy, and so you old dogs might learn some new tricks here. $35 pp from Jim Magus. See "Campus Bookstore" below for ordering details.

BOYS! YOU TOO CAN HAVE A LIGHTNING MEMORY! -- A number of diabolical card tricks have come into vogue lately, via Simon Aronson, Mike Close, and Juan Tamariz, that use memorized decks. The downside, of course, is that you have to memorize a deck of cards to do them, and therefore many of us have found these routines, however wonderful, to be of only academic interest. That situation is about to change with the imminent publication of The Six-Hour Memorized Deck, by Martin Joyal, from Hermetic Press. It's a bi-directional stack: you can name the card at any number, or know the numerical position of any named card. The neat part is that you can, as the title boasts, learn this stack in under six hours. Furthermore, the technique is such that the stack will stay with you. Martin Joyal thoroughly analyzes most of the existing card stacks and memory systems, so that you can appreciate where his new stack fits into the big picture. He also includes numerous applications with which you can show off your newly earned, albeit secret, power. The book will sell for $35, or $38 pp from Hermetic Press. Stephen Minch reports that it is at the printer now and will be available at the end of the month.

IF YOU'RE GONNA DATE SUPERMODELS, YA GOTTA KEEP YOUR STRENGTH UP-- Aeons ago, when I gave my first live performance to my classmates, following a second-grade recess, I drew a mustache on my face because I thought that's what magicians were supposed to look like. It's taken a while, but David Copperfield is now also sporting a mustache. In his case, it's not a real one either, but a milk mustache as part of his new ad campaign promoting the benefits of skim milk. As hard as David works, it's a smart dietary choice and (I hope) a lucrative business arrangement. [Lucrative indeed! Late-breaking news is that David once again scored as one of the top ten moneymakers among entertainers, with a nice round $85 million, a million ahead of Tom Cruise. It's nice to see that hard work and a great magic show can pay off.]

DAVID BLAINE ON OPRAH -- David Blaine appeared on Oprah on July 21. I watched the show. David had a good time, Oprah had a good time, and the audience had a good time. The following week, the netchat discussed how terrible David had been, and someone took the trouble to post a shot on the web exposing David's pass, from a video of the performance. No one has actually tipped his hand yet, but I'm beginning to think these are the same people who are worried about fried chicken being served at next year's Masters. Come on, guys, give the kid a break.
THE CARD MAGIC OF NICK TROST -- One of the nicest surprises of the past few weeks was The Card Magic of Nick Trost, from L&L Publishing. The book is by Nick Trost, of course, and is liberally illustrated by Joseph K. Schmidt. (I am beginning to suspect that "Joseph K. Schmidt" is not one individual, but is an Artists' Conglomerate. How can one guy illustrate so many books?) Unfairly, I think, Trost is occasionally characterized as (merely) an inventor of packet tricks. His packet effects are excellent (I've done his "Eight-card Brainwave" for years), but his range of invention encompasses the whole deck, of course, and quite wonderfully. This book will satisfy those whose interest was piqued when Robert Farmer praised his work on the 10-Card Deal (Trost invented the morphing Jonah), and will be especially interested in a variation in which the entire hands can be switched after the deal, with the magician still winding up the winner. But it's the following poker deal with which I want to whet your appetite:
A spectator names any kind of poker hand -- royal flush, four of a kind, two pairs, etc. Suppose he calls for a full house. The spectator gives the deck a riffle shuffle, and the performer deals out five hands to show how an honest gambler deals out poker hands. Several hands are shown to be worthless. The hands are gathered. Five hands are dealt out again, this time as a card cheat would deal. The dealer's hand is turned up, and it is a full house -- the exact hand called for by the spectator. And it will always be the highest possible hand of that kind.
The only skill required is to be able to cut the deck and deal the cards! This book is available now from L&L, for $40 pp. It's 336 pages in a 6 x 9 hardback, and I can't imagine any card magician getting along without it.
DANIELS IN DIXIE -- In our article on Tunica (see "7 Come 11 and Pass the Grits" a.k.a. "Tunica -- Magic's Next Mecca?" in the April 97 issue of this journal), we discussed the fact that Brett Daniels will be opening there in December. Tunica is positioning itself to be the "Las Vegas of the South," and Brett will be the first big-name magician to headline there. The local ads have finally started to appear. Brett will appear at the Gold Strike Casino Resort, featuring a 31-story tower with 1200 oversized luxury rooms. The facility's "land-based riverboat casino" will house 49 table games and 1200 slots in 40,00 square feet. (All the casinos in Tunica are "on water," which most of you who visit Tunica will consider a feat of magic in itself; I didn't see any.) And of course there is the "800 Seat, Luxurious, Theatre-Style Showroom Featuring The World Famous Magic Of Brett Daniels." Call 1-888-24K-STAY for reservations.
MAGIC CASTLE PHOTO ALBUM -- The Magical Mystery Tour of Hollywood's Magic Castle is finally at the printers. Written and photographed by Carol Marie, this 300-page book contains over 400 photos of the house that Milt built. The softbound edition is $28 pp from Brookledge Corporation, 7001 Franklin Avenue, Hollywood, CA 90028. Proposed shipping date is November 1. Surely a must for all members and visitors.
FISM, FATHERHOOD, AND FABULOUS DEALS -- Despite a joint trip to Dresden and FISM, Charlie Randall and Richard Hatch found time on their return to put out List 17 from H&R Magic Books. The new list opens with the exciting news that Charlie and his wife, Paula, are expecting their first baby in December. (This could be the last H&R list for awhile!) The list itself is 40 pages of new and used books, manuscripts, videos, and lecture notes, including hard-to-find items in both the new and used categories. The current list tallies 747 used titles alone. Normally it's difficult for me to single out items for you from the list, but this month it's easy given that this is a Peter Duffie-Simon Lovell issue. As you know, Richard Kaufman is Duffie's publisher for large new hardbacks. But Duffie has also issued smaller manuscripts over the years, and H&R books is one of his major distributors. They carry his brand-new title, A Near Deck Experience, for $20 ($23 pp). This illustrated booklet features "15 new card effects using a regular deck. Effects include a sleightless version of Diamond Cut Diamond, a baffling location, a couple of take-offs on Father Cyprian's Bottom Collectors, and a location using a Sherlock Holmes story."
HAUNTED PASTEBOARDS -- In addition to putting out an abundance of books and manuscripts, Peter Duffie also markets individual effects. One of his latest, available from Hank Lee (see below), is "Ghost Flight," a spooky interlude with a packet of special playing cards. The magician hands out eight blank (both sides) playing cards for examination, followed by four normal cards, such as the four jacks. A piece of cardboard is also examined, and a spectator places her hand upon it. The magi explains that people are not the only beings with astral bodies, that playing cards have them too. Each jack is sandwiched between a pair of blank cards. The magi announces that he will cause the astral body of each jack to leave its physical body, and he does just that. Each of the four small packets is now shown to be nothing but three blank cards, both sides. The method and action here will enchant you. The specator now turns up the guarded cardboard to find the four jacks beneath it, where they were "magically projected." $12.50 plus postage and fun to do.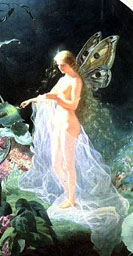 "Phoebe? Titania here. Yes, I'd love to 'lie in' for you in Lance's levitation. Just let me run it by my boyfriend."

In our previous issue (July 97), we discussed the many merits of Effortless Card Magic, the big new book of easy to do miracles from by Peter Duffie, from Richard Kaufman. If you somehow missed that review, you are encouraged to turn to it for a look at a special book. Since we last spoke, I've had the opportunity to present some of that material to the public ("We Can Work It Out" and "Torn, Sealed, and Folded") and found it to play just as nicely as it reads.
This month, we turn our attentions to another large book, Simon Lovell's Simon Says, The Close-up Magic of Simon Lovell, from L&L Publishing. Simon's book is one of those rarities in that it contains, in its 242 pages, only commercially tested routines, the bread-and-butter stuff of which Simon makes a living. Yes, I know it's not much of a living, that he has to queue up in the welfare line each month, but that's not the point: he really does this stuff! (Just kidding! Simon is one of the most sought-after close-up workers today, with worldwide live engagements and over 100 television credits. And this book contains the very heart of those engagements. As Scotty York has said, "It really is too good to be published." Yes, I know Scotty was inebriated when he said this, but . . .) But enough kidding around. Click Inside British Card Magic - Simon Says now for an in-depth look at the very commercial close-up magic of the Head Lemming himself, Simon Lovell.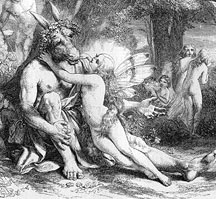 "I know! You can come with me, darling. You're a pretty good juggler. Perhaps Lance will let you fill in for Michael Goudeau on occasion."

The books you encounter as a child are often the books that establish your view of the world. In the world of magic, two of the books that shaped my view were particularly British in tone and content. One of these, Maskelyne and Devant's Our Magic, is known to most of you, although perhaps not in the guise of its first edition. The second, Everybody's Book of Magic, is by Will Dexter and is likely less known. Click Inside British Card Magic -- the Early Texts for a nostalgic appreciation of these two formative texts.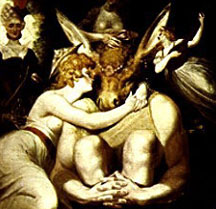 "You won't believe this, my sweet. Lance's people are going to make me wear a shirt in the show. In Las Vegas! What fools these mortals be."

Consider the following mysteries. (1) Two spectators hold packets of eight cards, from which they each select a card in the fairest possible manner. They reassemble all the cards. A dead man sends you a message that locates both cards, while the cards are still in the spectators' hands. (2) Again, two cards are selected, this time from a full deck. As each is returned to roughly the center of the deck, the remaining cards are freely dribbled onto the chosen card. No breaks are held, yet you know the exact location of each card. (3) A card is placed under a spectator's hand before the trick begins. This card later is shown to be the very card another spectator has subsequently selected and signed! The first two items are previously unpublished card tricks by Peter Duffie, and the third is Simon Lovell's "Another Departed Point," widely regarded as one of the best versions to evolve from Alex Elmsley's "Between Your Palms" and "Point of Departure." Click Inside British Card Magic -- The Card Tricks for the secrets to these powerful routines.
Ah, but secrets come at a price. You visiting Rhodes Scholars must first convince the dons of Oxford U that you have the necessary prerequisites, that you deserve to gaze at such highly prized state secrets. When prompted for a Userid, enter the word wart. When prompted for a Password, enter the name of young King Arthur's teacher, the most famous of British magicians, who in the T.H. White version of the story lived backwards in time. The catch is that you must enter the spelling of the name as it appears in T.H. White's The Once and Future King. As always, both Userid and Password must be entered completely in lower case. And if you have trouble, don't call me. Call the nearest British Embassy in your country.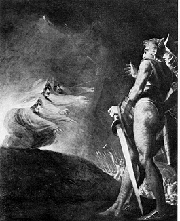 "Welcome to Comdex, boys. Perhaps, after you attend the Siegfried and Roy show, you'd like to party with us girls?"

Of the many elements that have made this magazine interesting to me, the interviews have been the most fun. I rather stumbled into the genre in my early interviews with the folks at Dallas & Company and H&R Magic Books, then finally hit a sort of stride with the Erika Larsen and Doc Eason chats. This month we engage our two "visiting professors," Simon Lovell and Peter Duffie, in interviews at two levels, first via in-depth questions on their lives and work, and then via briefer "Dewar's Profile" questionnaires. I think you will find their responses to both sets of questions equally fascinating. Click Inside British Card Magic -- A Visit with Peter Duffie and Simon Lovell for a behind-the-scenes excursion into the minds of these esteemed magicians. A cup of tea, if that is your passion, is optional. (I'm usually sitting here with a Diet Coke and a bag of oatmeal-raisin cookies. It's up to you.)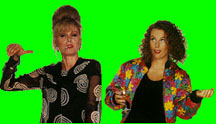 "That David Copperfield chap. The Times says he pulled in $85 million last year. Is he seeing anyone, do you think?"
"Bloody doubtful! All those types know is pigeons from handkerchiefs and card tricks. Who would go out with one of them -- Helena Bonham Carter?"

Following is a list of The Little Egypt Gazette's house offerings plus a list of sources for the other books and manuscripts referenced in this issue.
Virtual Foolery is the new booklet published by Amy Stevens to introduce the world to the columnists who write for GeMiNi, the Greater Magic Network. In addtion to stuff by ourselves, Pete Biro, Aldo Colombini, and other great guys, it contains a dice stacking lesson by this month's Simon Lovell that is worth the price of the book. Now only $11 pp from Steve Bryant, 1639 Sycamore Court, Bloomington IN 47401. And I don't take American Express! (Or any other card -- please send a check.) For overseas addresses, please add $6 for the lecture notes or Virtual Foolery, and $9 for Little Egypt Card Tricks. $9 will suffice for a combined order.
Little Egypt Card Tricks, by Steve Bryant. Ten stunning card tricks, including the impossible "Last Word Card Stab," plus "Views from the Levee" and other thoughts on the presentation of card magic. $22 pp from Steve Bryant.
The Little Egypt Gazette: The Lecture 96, by Steve Bryant. The best of the personal card tricks from Volume 1 of this periodical. Included are "Let George Do It" (a presentation for Paul Harris's "Night Shades"), "Everywhere and Nowhere Goes Hollywood," "From the Casebook of Sherlock Holmes," "Ranch Hand," "Red and Blue Cannibals," "The Great Al Baker Three-Card Mental Test," "Satan's Monte," and "Celebrities." $15 pp from Steve Bryant.
Simon Says/The Close-up Magic of Simon Lovell, by Simon Lovell. $45 pp from L&L Publishing, Box 100, Tahoma, CA 96142. Phone (800) 626-6572 (orders only) or (916) 525-5700.
The Card Magic of Nick Trost, by Nick Trost. $40 pp from L&L Publishing.
Effortless Card Magic, by Peter Duffie. $40 pp from Richard Kaufman, 4200 Wisconsin Avenue, NW, Suite 106-292, Washington, DC 20016, Phone (202) 237-0497
Duffie's Card Compulsions, by Peter Duffie. $35 pp from Richard Kaufman.
A Near Deck Experience, by Peter Duffie. $23 pp from H&R Magic Books, 3702 Cyril Drive, Humble, TX 77396-4032 Phone (281) 454-7219
"Ghost Flight," by Peter Duffie. Item No. 30.596. $12.50 ($16 pp) from Hank Lee, PO Box 789, Medford, MA 02155 Phone (800) 874-7400 (orders only) or (617) 482-8749.
Raising the Dead for Fun and Profit, by Jim Magus. $35 pp from Magus Enterprises, P.O. Box 294, Lebanon, GA 30146
The Six-Hour Memorized Deck, by Martin Joyal. $38 pp from Hermetic Press, 1500 S.W. Trenton St., Seattle WA 98106-2468. Fax: (206) 768-1688.


Our usual back-of-the-book features are back. This month's "Stirring the Tana Leaves" features a look at Columbine's and Golem's latest exploits, "Confessions of an Anglophile," "The Flame Trees of Thika," "Art Credits," and a few parting thoughts on Princess Diana.

And as always, our Favorite Links page contains links to some of the best magic sites on the web. Check the new entries for David Lichtman's MAGIC!, Gary Kurtz, and Le Grand David and His Spectacular Magic Company. Plus updated URLs for Siegfried and Roy and Martin Lewis. Use the mouseover function with your Netscape 4.01 or higher to reveal hilarious (?) captions for the illustrations.