ONCE UPON A TIME -- A few years back my wife and I proposed 50th anniversary gifts. She wanted a trip to London, I wanted to see Rob Zabrecky conduct a seance. London was swell, and so were Zabrecky and the Magic Castle.(My wish became possible when Zabrecky announced a quartet of seances on October 9. So many ghosts!) "Welcome home" is the members' greeting at he Magic Castle, after which you are whisked through the sliding bookcase into a night of magic. It had been a long absence for me and a very long absence for her, hence it was interesting to note the contrasts in our points of view.
The immediate observation was that business is booming. For this pMonday-Tuesday-Wednesday the open spaces and dining rooms were packed with young adults dressed to the nines. During our earliest visits, in 1968, there might have been only a dozen or so magi in the Grand Salon, all of them magician members. My wife might have sliced Dai Vernon's birthday cake to celebrate our wedding earlier that day, or Jules Lenier might have stolen a kiss from the bride. Cary Grant might have strolled across the room, unmolested, to introduce himself to Martin Lewis. Larry Jennings might have shown me his Open Travelers, or Bruce Cervon might have shown Vernon his latest card idea and then gone home to write it all up in his notebooks. But not in this bustling crowd in present-ay October. Where do the Castle magicians of today find refuge to be creative?

There are options. Numerous twists, turns, even entire floors have been added since my wife last visited the old place with me. Most never see the upper floor executive offices. The old upper floor library, where Vernon and Kiuda Bux once played Hearts, a perilous turn north of the Owl Bar, was expanded and relocated to a lower floor, overseen by Bill Goodwin and accessed when necessary by private entrance. That same lower level, home to the Milt Larsen Inner Circle, also boasts the Peller Theatre (I once lectured there for a Joe Stevens even!) and the Library Bar (no one rocks it like Doc Eason!). Other favorite aunts (can you find then?) include the Cellar Theaatre, where I once enjoyed a full show by Brian Gillis and Sue, and the Hat and Hare Pub and Lounge. (In the Pub, I was once young enough and bold enough to do Danny Dew's Oil and Water for Jim Patton and Jon Racherbaumer.) The Cellar Theatre was once home to the Haunted Wine Cellar, the Castle's big stage, where I saw such disparate artists as Shimada, Sandy Marshall, and Bill and Irene Larsen.
But guests spend most of their time dining or watching magic shows in the Palace of Mystery, the Parlor of Prestidigitation, or the Close-up Gallery. Dining became compulsory during the lean, fiscally worried years. An entree was and is required, and the lest expensive during our visit was 48 dollars, for Lobster Cobb Salad (delicious). The meat entrees ranged from 58-76 dollars, ignoring a few outliers. Appetizers, sides, desserts, and drinks scaled accordingly, and all were superb. We were scheduled diners for two nights and scheduled walk-in visitors the night of the seance. We dined late that night, on the bar food menu (our choices were jumbo lump crab cakes and fried carrots), in a jam-packed Invisible Irma's room at the bar, the Bob Laplaine skeletons performing over our shoulders.
And of course there was magic. Our schedule didn't allow queuing up for the Closeup Gallery, so we missed the excellent Rafeal Benatar, but no worries! HIs lecture was trecorded for later viewing, and I did. The lectures at the Castle have gotten crazy good lately.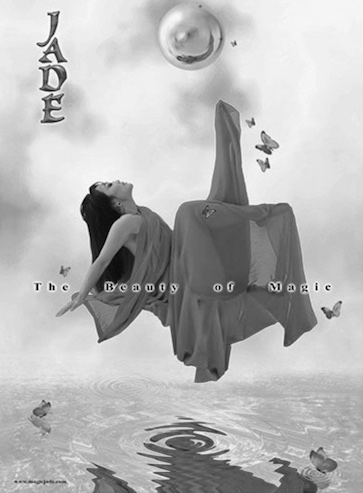 Best of the bunch whose shows we attended was Jade, who was breaking in a new finale. The trick itself was a Borrowed Ring to Impossible Location. But it was the context that mattered. Jade spoke of her childhood, talked about her mother in particular, and then, amazingly, began hunch over and scrunch up and slowly became her aged mother. She was but a few feet away from me, and this was so realistic that I wanted to leap from my seat and assist her. And then it was her mother that performed the magic trick. Jade has featured surprising transformations in her act before, but this was as thrilling and iconic as that of, say, Tina Lenert's Mopman. Watch for it.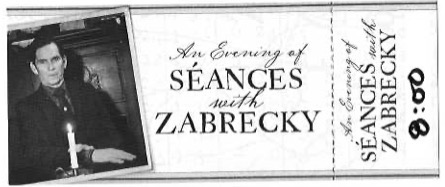 And yes, there was a Houdini seance, my third in Castle history. For the first two, a dozen friends gathered and had dinner in the room, with lots of wine. We were easy audiences for E. Raymond Carlyle and Leo Kostka. For the third, my wife and I bought tickets and joined ten strangers for an hour in the hands of Rob Zabrecky. Zabrecky has been my favorite performer since he appeared on the scene and is a perfect choice for a seance medium (I note that his medium persona is more cordial than his Odd Man stage persona, that he easily riffed on the personalities of his guests.) It was a spooky hour with some effective scares.You can read a long article on the Kostka seance in Genii January 2003 and a complete history of the Magic Castle seance by Zabrecky in Genii October 2020. I happily observe that, despite modern enhancements from Mike Elizalde and John Gaughan manifestations and celebrity voice actors creating messages from Houdini's circle, one of the most impressive of Milt's seance gags dates all the way back to the 1960s, with the Floating Table that Seats 13. I struggled to maintain physical contact with my wife on one side and an unknown lady on the other as the thing swooped and soared. Exciting! Parting gifts included a souvenir Houdini seance coin.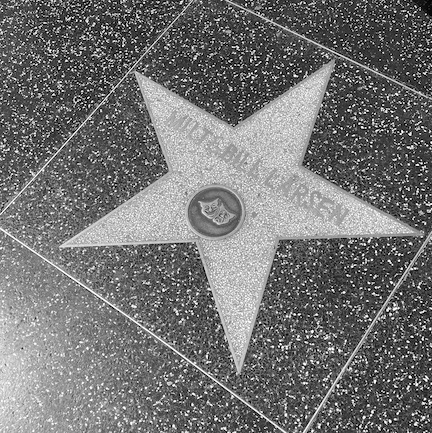 Welcome home indeed. I always feel welcome at theMagic Castle. It was a joy to exchange pleasantries with old friends such as Bill Goodwin, Jonathan Levit, and Matthew Holtzman (Jade's husband), or to be treated royally by the Magic Castle staff. Massive thanks to the security officer in the valet area who was a genius at getting us into and out of our Uber vehicles. My lingering impression of the visit was of our Uber driver turning up Orange, and we could see at the end of the block, up on the hill, brilliantly lit, the Magic Castle itself, floating like something out of a dream.

THERE COMES SUMMER -- I had announced, on the Genii forum, that I was taking a summer break from Little Egypt Magic, my first in over a quarter century. Not a break from magic, just a break from writing about it. Affected products included Dani DaOrtiz Fool Us Act (a download), Mike Caveney's The Final Conference Illusions, John Bannon's Very Hush Hush, Charlie Frye's Sleightly Absurd, and Stan Allen's MAGIC Live 2023. All amazing contributions to magic, all highly recommended. Rather than full reviews of each, here are a few brief personal notes.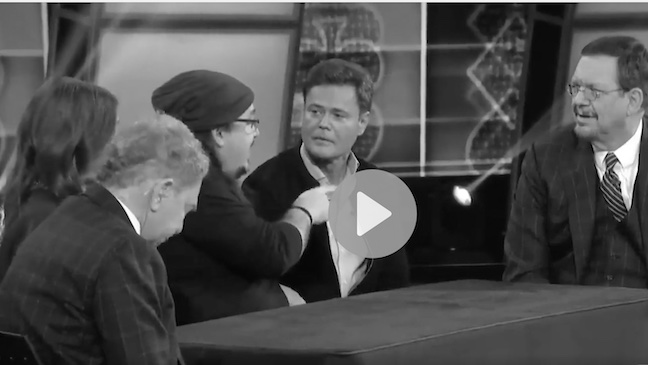 I learned of the Dani DaOrtiiz download through its Genii review by Jonathan Levit. If you have ever seen Dani or Juan Tamariz create genuine chaos at the card table, here it all is, an eight-minute routine explained in almost 3.5 hours. The review itself was brilliant, compelling me to buy the download immediately and convincing me to take some time off. If the Genii reviewers are going to be this excellent, no one needs my two cents. (I never thought they did! Early in the Little Egypt writings, I realized all this was notes to myself, a sort of monthly diary. If anyone else finds value here, all the better.)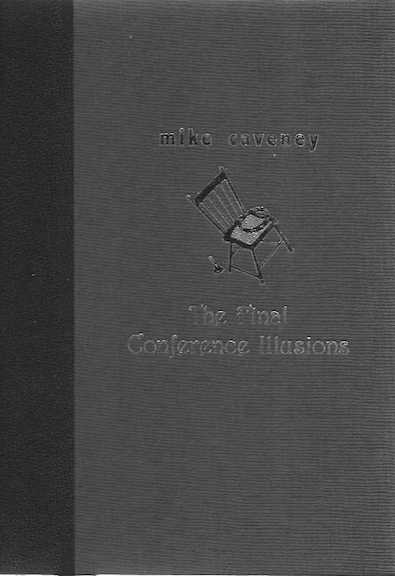 Mike Caveney ended The Conference Illusions with a cliffhanger. Photographs of a massive wooden spirit cabinet and a smattering of text foreshadowed a conference illusion yet to come. It turned out to be not a simple recreation of the Carter Spirit Cabinet, but a more ambitious version in which the ghost floated over the heads if the audience and returned to the cabinet. Spooky!
Caveney's latest hardback, The Final Conference Illusions, reveals the secrets behind that haunting along with two other studies, Birth of a Pearl and the Thin-Model Sawing.
I won't reveal the sprit cabinet method(s), except to say that they involved Tina Lenert attaching herself like a limpet to a male assistant who then strolled onto the stage carrying the top to the cabinet and to 75 feet of thread.
The Conference Illusions history continues, from that begun in Sawing, with more on the Thin-Model Sawing in Half and its inventor, the Turkish master magician, Zati Sungar. It's the usual handsome book production from Magic Words, an asymmetric sequel to the boxed set Mike Caveney Wonders and The Conference Illusions and to Sawing.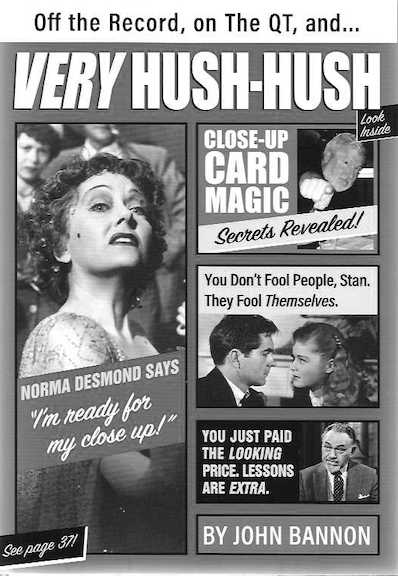 When Very Hush Hush arrived, a large addition to my John Bannon collection, its contents resonated with two math-related topics I had been fiddling with. The first was a magic square routine with cards. It's hard to be more baffling than Woody sgon's method with a shuffled deck, or more amusing than Simon Aronson's. Bannon's Nailing the Magic Square makes it all more easy, and nearly impromptu.
My favorite (so far) is Ouija Prediction. You remove three face-down cards from the deck, a prediction. Spectator deals six or so cards from a stuffed deck. You turn all but one of them face up. Your three-card prediction exactly identifies the remaining face-down card. Just takes a simple move an a little thinking. Very little. I was surprised at how well this plays.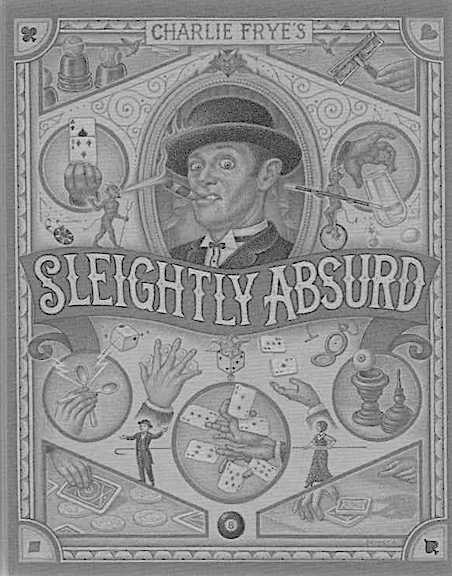 Charlie Frye,of course, is the juggler who can close any magic convention and be considered the best on the show, at magic or juggling. I hadn't expected this big new beautiful book from Squash Publishing, but it is great fun and I love it. A few of the titles that amused me most: Mumbo Jumbo (tricks with large cons), Some Assemblies Required (Matrix-like tricks), Dice Capades (tricks with dice), Going Mental (mentalism), and Expat at the Card Table (a dozen card tricks, my favorites). The material is thrilling.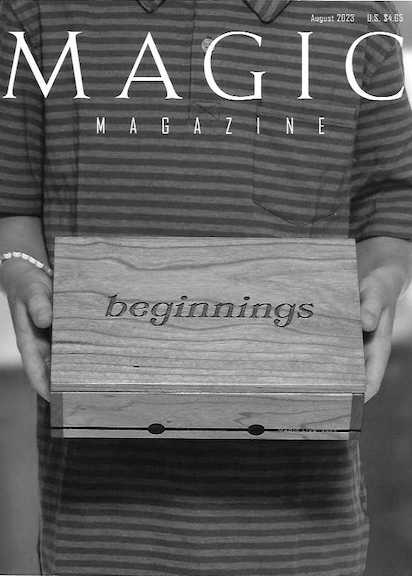 Summer not only means new books and downloads, but also the big conventions. My favorite, ever since they began, is MAGIC Live. By all accounts, including a long write-up in Genii, is that Stan produced another worthy edition. I didn't attend for personal rissues, but did get a look at the parting gifts: fabulous new instances of Stan's journals, MAGIC magazine and Inside Magic. These complete new issues, with articles keyed to sessions at the convention, are like visits with old friends. Who thought we would ever see an August 2023 copy of MAGIC?Thanks, Stan.