Volume 2, Number 10
July 1997
---
Notice: This magazine is for magicians only. If you are reading this and are not a magician, you may be forced into a three-round boxing match with Paul Diamond, who damn well might bite off your ear. You have been warned.
---

It's July and we're back on vacation here, basking on a white sand beach on an undisclosed island. Golem is up in one of the resort rooms, hunched over a laptop on which he can monitor my extensive financial holdings, while Columbine, in a minuscule bikini by Darling Rio that can be worn only by the very young, is bringing me cool drinks featuring tropical juices. I've a deck of card in my hands, and the tricks are practically working themselves as I wend my way through Effortless Card Magic, the new book by Peter Duffie from Richard Kaufman and reviewed in this issue. Under the circumstances, there is no time and little motivation to churn out a full issue of The Little Egypt Gazette [if you are completely new to the magazine, try December for a sample full issue], but loyalty to legions of readers compels me to post the latest news nonetheless, along with important additions and corrections to our "Favorite Links" page. And so, on to what's happening in the real world . . .
IF THERE'S TURKEY IN THE OVEN, THERE'S MAGIC ON THE TUBE -- Thanks to Gary Ouellet and an astonishing cast of the world's top magicians, the World's Greatest Magic television specials are becoming a Thanksgiving-eve institution, featuring a solid two hours of magical entertainment that pleases laymen, magicians, and, most importantly, television executives. Is an appearance on this show becoming the mark to shoot for in magic? WGM IV: The Jaws of Death is set to tape on August 9 in the Circus Maximus Room of Caesar's Palace, with additional footage being shot in Branson. This year's lineup features Lance Burton, Max Maven, Juliana Chen, Mac King, Sherry Lucas, Dexion, Tim Cole and Jenny-Lynn, Ayala and Lilia, Rich Thomas, Bruce Block, Ken Mate, Carl Cloutier, Lennart Green, Tabary, Kirby Van Burch, The Hamners, and Jonathan David Bass. Wow. The show will air in November on NBC.
UMA, OPRAH. OPRAH, DAVID -- It's an old Letterman joke, but that isn't the David we're referring to here. We understand that David Blaine is scheduled to appear on Oprah on Monday, July 21. Boy, it's a good thing this issue was published on the 15th so you had plenty of time to set your VCRs.
INDIANAPOLIS NEWS, OR HOW TO SWALLOW LIT CIGARETTES (NOT!) -- Tom Mullica will make a rare appearance in Indiana on Tuesday, July 29, with a lecture/performance. Tom promises to perform many of the classic routines from his Tom-Foolery days, making this a must-see event for Midwest magicians. Following the performance there will be a question and answer session followed by autographs and the opportunity to purchase newly printed lecture notes, video tapes, books, and merchandise. The craziness commences at Methodist Hospital, Wile Hall Auditorium-WG33, 18th and Capital Streets, at 7:00 P.M.
THE MELINDA POLL -- Thanks to our tireless accountant firm of Bertram, Bertram, and Biro, the results of last month's Little Egypt Gazette Melinda survey are in. (In other words, it is no longer necessary to cast votes.) From Disney's Melinda, First Lady of Magic, the people's choices are:
Favorite Outfit: the Jessica Rabbit dress (beat out the short blue dream-sequence dress by two votes).
Favorite Hairstyle: a tie -- the long style worn in the Roger Rabbit segment tied with the bangs she wore in the blue dress segment.
Favorite Line: "I'm looking for the man of my dreams." By a landslide.
As an aside, the number of queries I received asking for additional photos of Melinda (I have none) considerably outnumbered the submissions by those who felt compelled to write and say that they don't like Melinda's magic. This is, perhaps, a clue to Melinda's appeal. To all who wrote in, thanks for playing.

BOYS! LEARN TO FLY! -- May's David Blaine: Street Magic special created a firestorm of interest, much of it stirring around David's performance of the self-levitation. Young magicians unfamiliar with the basic method were frantic to find out how to do it, with the result that a dealer item called the "Pocket Levitator" sold a heck of a lot more than it should have, to the disappointment of recipients hoping to duplicate David Blaine's liftoff. Older magicians became incredibly self-righteous over the video enhancements that were used in the special, ignoring, apparently, the absolutely incredible effect the un-enhanced levitation had on real live spectators. (Where are these critics when David Copperfield, for example, performs live magic for fake spectators?) But you don't care about these moral fine points, right, you just want to float a few inches off the ground, like Dave? You have three options:
1. Give up your career, sell off your personal possessions, and join a Transcendental Meditation coven. Sit in a lotus position and think uplifting thoughts.
2. Convince the Entertainment Director of ABC to give you a prime-time television special. He will supply the technical assistance to get you off the ground, as high as you want.
3. Learn to perform what is known as the Balducci levitation. The first published version of this impromptu self-levitation is in The Pallbearers Review, available in three hardback volumes from L & L Publishing. If you don't have these books, I highly recommend them. For a "graduate course" in the Balducci levitation, you can purchase, for only $12.50, a new eight-minute video from A1 Multimedia, titled The Self-Levitation Video. The video contains "the real work" on the levitation with contributions by Paul Harris (who taught David Blaine how to do it), David Roth, and others. I particularly enjoyed Slydini's technique on the video. Both dealers can be reached via our "Favorite Links" page.

LE MAGICIEN ET L'ENSORCELEUSE -- The magician and the enchantress, in this case David Copperfield and Claudia Schiffer, are the cover boy and girl of the current newsstand edition of Paris Match, and are the subjects of a ten-page photo spread and story in that issue. My French is criminally rusty, but I take it that the story is not entirely complimentary. Subtitled "Coup de Foudre Sous Contrat," (which I think means "love at first sight under contract") the article makes a big deal of its allegation that David's and Claudia's first "chance" meeting at one of his performances in Berlin in 1993 was actually a paid appearance by Claudia, and the magazine runs both English and French translations of her contract in evidence. There are also allegations by our friend Mr. Becker: "L'ecrivain et ex-illusionniste Herbert Becker affirme que Claudia, en realite, n'aime pas beaucoup' David." But the article is quick enough to realize that Becker has motives for such assertions, and I think goes on to admit that the affair has blossomed into the real thing. The photos certainly paint the picture of a happy couple, and there is one shot, of David and a topless Claudia in a pool in Thailand, that is breathtaking. I regret that the copyright laws won't let me pass it on to you. C'est la vie. (Post-publication update, 7/24/97: According to People Online Today, David is suing Paris Match for $30 million for the allegations in the article.)
BANG, YOU'RE DEAD -- The summer merchandise catalog from Stevens Magic Emporium features mentalist/actor/writer T.A. Waters on its cover posed with a Bang gun. While it might have been more fun if T.A. had posed with the bra trick (he has participated in lengthy debates over the merits of that dealer item, and sits squarely in the anti-bra trick camp), this edition of the catalog is nonetheless another must-read issue with its excellent cover story on Waters by Amy Stevens. Check Joe's site in our "Favorite Links" for ordering details.

DELAYS NOTED-- The Magic Castle photo tour book recently announced in these pages has been delayed until October. Milt promises a books of approximately 300 pages and almost that many photos. The softcover edition will sell in the Magic Castle's gift lobby for $25. If you would like to take advantage of a pre-publication price, send $20 to Brookledge Corporation, 7001 Franklin Avenue, Hollywood CA 90028. The price includes postage and handling. Hugard's Magic Monthly's latest release has also been delayed.

TAHOMA NEWS -- L & L Publishing has followed last month's release of the Alex Elmsley videos with two powerful books of card tricks, Simply Simon (The Close-up Magic of Simon Lovell) at $45 and The Card Magic of Nick Trost at $40. To those familiar with fine card magic, little more needs to be said. Again, Louis and his staff can be reached via their web site. Note that L & L has a new web site as of this month, per our "Favorite Links."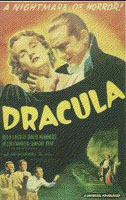 BUFFY, THE VAMPIRE SLAYER, SEEN IN TEANECK, NJ -- Buffy, the vampire slayer, the title character of the hit Warner Bros tv series (based on the movie of the same name), may have her hands full if magicians start performing card tricks from Karl Fulves's The Vampire Chronicles. When I mentioned this book in our May issue, I incorrectly reported that the deluxe edition of the book, with the "Vampire Activity Kit," was no longer available. I'm happy to report that this situation has been corrected, and that the kit contains far more than "a set of plastic fangs," as some of us guessed it would. Specifically, The Vampire Chronicles is a 92-page book of mostly impromptu card tricks with vampire themes (35 tricks plus 5 additional titled items). The kit includes a second book, titled The Vampire Papers, which extends the page count to 138 and adds 20 more items, these involving gaffed cards and other paraphernalia. The kit includes eight packets of gaffed cards for use in the effects and three colored envelopes. No fangs are included. I've delved only briefly into the text as of this writing, but the first two items I encountered are worth the price of the lot. $28 plus $3 postage from Karl Fulves, Box 433, Teaneck, NJ 07666.


TUNICA NEWS, OR MR. CAVETT WILL BE PERFORMING AT YOUR TABLE -- Although Brett Daniels isn't scheduled to start performing in Tunica [see article -- "Seven Come Eleven and Pass the Grits" in our April 1997 issue] until December, magic is already being reported in this Mississippi casino enclave. In May, casino host George Klein welcomed Dick Cavett to the Horseshoe Casino & Hotel at Tunica's Casino Center, for dinner at the casino's Ranch Steak House. Cavett had interviewed Klein years earlier on The Dick Cavett Show. According to Klein, "Dick Cavett is an amateur magician. He performed card tricks at dinner." Regrettably, the article did not elaborate on Mr. Cavett's choice of material.

In the first issue of The Little Egypt Gazette (the now-famous collector's issue), it was my privilege to review Duffie's Card Compulsions, by Peter Duffie. That book, Duffie's twenty-third publishing effort, contained 75 outstanding card tricks and sleights. In the intervening passage of time, Mr. Duffie has continued to study his deck of cards, resulting in a new book from Richard Kaufman, Effortless Card Magic. The new book lives up to its title, with 78 easy-to-do card tricks and sleights. You will be asked to do nothing more difficult than a double lift or an Elmsley count, and you will find wonderful new twists on such hoary stratagems as the criss-cross force, the Oracle principle, the G.W. Hunter shuffle, and so on. The astonishing array of material covered is suggested by a quick rundown of the chapter titles: Effortless Moves, Effortless Productions, Magic in Color, Coincidence or What?, Lie Detection, Quartets, Looking Ahead, Single Revelations, Double Revelations, From Here to Here, Mystic Spells, Thanks to Hofzinser, Thanks to Hummer, and Unclassified Secrets. Virtually all of the tricks involve only an ordinary deck of cards, although there are a few in which four jumbo cards mimic the actions of four regular-sized cards, and in which an envelope or two make an appearance. The occasional items that use gaffed cards require cards that are easy to make at home.

A very brief list of some of my favorite effects in this book:

The Short Deck Baffler

This is an impossible location. You hand the deck to a spectator who turns half the deck face up and shuffles it into the other face-down half. He may cut the deck before and after this procedure. He then deals 13 cards off and remembers the 13th card. Some of these 13 are face up, some face down. He may then re-shuffle the 13 and even turn some up or down, as he likes. He hands you the 13 cards and you immediately tell him which card he is thinking of. You never look at any cards until he hands you the 13, and you look at only these.

The Diary of Delusion

Diary tricks have become popular of late, and this will stand with the best of them. A spectator freely shuffles a deck and cuts to any card. If it is a six, say, that represents June. A second card is cut to, and the total represents a day. ( A six and a ten, for example, will add up to represent the 16th.) The six also represents a card value (six), and the second card a suit (diamonds, for example). If you turn to June 16 in the diary, you will find the six of diamonds has been penned in for that date. [Note: if you care to "ring in" the nine of clubs, you can safely repeat the effect with no danger of the same card/date accidentally occurring in a repeat performance.]

Aces Aces Aces

This is a sandwich effect, normally not among my favorite plots, but so clean here that it fascinated me. You place the two red aces in a face-up pile on the table beside the two face-up black aces. Spectator indicates either pile, no equivoque. He then cuts to a card, and you place the card face down between the indicated aces. At this point no one knows what the selected card is. You place the remaining aces atop the deck, and the spectator cuts them to the center. At this point you turn up the selected card and find it to be, say, a seven. The deck is spread, and the other aces are seen to have trapped three face-down cards between them. These turn out to be the three remaining sevens.

We Can Work It Out

A real miracle, sort of Jim Ryan's "Vice Versa" meets Dean Dill's "Blizzard Deck." While the Blizzard deck is a truly fascinating effect, I suspect it is more fascinating to magicians than laymen. I'm not going to describe "We Can Work It Out" in detail as you could reconstruct it if I did, but will claim that it will have a stronger effect on your lay audiences than Blizzard. (I could go into a long philosophical harangue on why I think this, but this proof is left to the student.)

Torn, Folded, and Sealed

This is my favorite effect in the book. In fact, it's my favorite of the past several books I've reviewed. It's a study in alliteration. The deck is cut, and the cards cut to are treated according to their initial consonant sounds. For example, if the first card is a ten, you tear it up, because "ten" sounds like "torn." The ten is torn. The next card, a six for example, is sealed in an envelope. The six is sealed. The final card, a four, is folded into quarters. The four is folded. (In a bar situation you might use another f-word, but that is up to you.) Now the magic starts. You unfold the folded card and find it to be the once-sealed six. You turn over the torn card and find it to be the once-folded four. The remaining "torn ten" is now whole again and sealed in the envelope. What makes this impossible is that all three cards were signed!

Duffie's Card Compulsions was a rather squat little book, gorgeously decorated with vintage line drawings of nudes. The nudes are not present in Effortless Card Magic, alas, but the format of this 164-page book is a more shelf-friendly 8 1/2 by 11 inches. Richard has used an attractive, relaxed font for the headlines and pagination, in keeping with the Perry Como ease of the material. The card material in both these recent Duffie books has been painstakingly illustrated by the indefatigable Joseph K. Schmidt.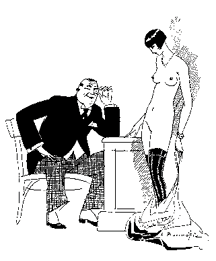 The nudes are not present in Effortless Card Magic, alas . . .

In closing I must say that I am in awe of anyone who can produce one book of card tricks so rich in variety and so appealing in method and effect, not to mention 24 or 25 books. I note that Peter Duffie is still a relatively young man in magician years, having been born in Glasgow in 1957. One hopes that he has many years of such creativity still ahead of him.

Effortless Card Magic is available from Richard Kaufman, 4200 Wisconsin Avenue, NW, Suite 106-292, Washington, DC 20016. $35. Phone orders (202) 237-0497. Duffie's Card Compulsions is also still available for a new low price of $35.

One of the delights in attending the big international conventions, such as Joe Stevens' Desert Magic Seminar, is that you are privileged to see some of the world's greatest magical thinkers and performers, not only in their paid convention spots but in informal, after-hours situations. On at least two such situations, I happily found myself in the proximity of Juan Tamariz, and I was delighted to watch him perform informal close-up magic from a seemingly inexhaustible repertoire. You can witness this same material yourself by ordering the new three-volume video set from A1 Multimedia, titled Juan Tamariz -- Lessons in Magic. Specifically, the videos promise and deliver lessons in magic routining and construction, magic and emotion, and magical presentation and technique. Each begins with a performance segment (which you can share with your laymen friends), followed by lengthy explanations as to the hows and whys of what you witnessed in the show. Jim Krenz sits in with Juan during these discussions. All of the material is card tricks, and most of it is quite easy, including such self-working effects as "Neither Blind Nor Stupid," from Sonata, and Juan's famous routine with the Koornwinder car, as "El Cochecito" on these tapes. There are only four to five titled items on each tape, but these are tapes about details, and there are hundreds of details. My only reservation regarding these tapes is to advise you to study them to learn something about magic, not to hope that you can become another Juan Tamariz. Juan's performing persona is rather manic and looney toons, a joy to watch but impossible to imitate, just as one can't really imitate Tom Mullica or David Williamson. There are three tapes and you should want them all. Mike Close felt Volume Two might make the best starting point. I preferred Volume Three, for teaching the neat things that can be done with Juan's TPC control, but can't imagine not getting all three. $84.95 for the set, from A1 Multimedia, 3337 Sunrise Blvd., #8, Rancho Cordova, CA 97742.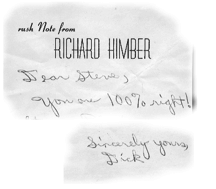 In the early sixties, Richard Himber filled the front pages of Genii with ads for such wonderful and pricey items as his milk pitcher, StaggerRING, all sorts of suitcase-tables, Bill-Fooled (now known as the Himber wallet), The $100 Kit, Pencil-tration, Coppered, Stabbed in the Pack, and so on. Being a teenager at the time, I couldn't afford most of Himber's items and thought it must be wonderful if one could. Perhaps part of this allure was fostered by the fact that Himber posed with these props along with very scantily clad ladies. (Later he posed with Jack Benny and Milton Berle and the props didn't seem as enticing.) I did eventually purchase a Stabbed in the Pack, which I didn't care for but was happy to own the vicious letter opener that came with it. I did enjoy a gimmicked science fiction magazine useful for predicting a word, and had great fun with a sealed beer can that careened all over the place, until it eventually broke and the maker could no longer be located. Because Himber is featured in this month's "Links" quiz, I was reminded of him and especially his linking ring routine called the "Three Ring Circus." I had seen him perform it on Don Alan's Magic Ranch, and it was a beautiful and quite funny routine, apparently involving a locking and examinable key ring. Unlike some of his pricey items, this one had no posted price; you had to write and ask. As the ad read, "Price on request for rings and hilarious routine. IT ISN'T CHEAP." Indeed it wasn't. Himber's response, which he took the time to write me by hand, read ". . . if you want the greatest routine you have ever seen, in my estimation, send me a $200 check in the same trick photography that was used for the ring routine, and I will send you the film [he loaned a movie of the routine to purchasers], the sound tape, and the three rings, which will defy detection, attractively packaged, and I'm sure you will thank me as soon as you receive these items. Thanks for your kind letter." What a salesman. This was 1962, so the price would be around $1000 today. Then and now, the rings are out of my range. If any of you ever owned or handled these rings, I'd love to hear from you.


It's July and we've just noticed, in Joe Stevens' recent ad in M A G I C, that he has slashed the price of Virtual Foolery from its original $15 pp to $11 pp. We will follow suit with the same offer, but I should warn you that I have only five copies left. Virtual Foolery is the new booklet published by Amy Stevens to introduce the world to the columnists who write for GeMiNi, the Greater Magic Network. Edited by Jon Racherbaumer and T.A. Waters, this nicely produced 32-page monograph contains "The Sound of Music" by Ian Adair, "Billion-Dollar Bill Switch" by Pete Biro, "Everywhere and Nowhere Goes Hollywood" by Steve Bryant, "Sand-Which" by Aldo Colombini, "Pieces of Eight" by Karrell Fox, "Persistence of Thought" by Mark Garetz, "Dai's Wager" by Pat Hennessy, "Two Teasers" by Roger Klause, "The Supra-Selling of the Lemming Man" by Simon Lovell, "At Homb With McComb" by Billy McComb, "Mullica's Four-Ace Ending" by Tom Mullica, "Magic for the Rest of the Week" by Anthony Owen, "Marlo's Favorite Devilish Miracle" by Jon Racherbaumer, "On Line, Who Is, and Who Cares" by Mike Rogers, "Gypsy Cursive" by T.A. Waters, and "Double Restoration Rope" by Ron Wilson. postpaid in North America.

For a look at our own favorite material, consider Little Egypt Card Tricks or The Little Egypt Gazette: The Lecture 96, which contains the best of the personal card tricks from Volume 1 of this periodical. Included are "Let George Do It" (a presentation for Paul Harris's "Night Shades"), "Everywhere and Nowhere Goes Hollywood," "From the Casebook of Sherlock Holmes," "Ranch Hand," "Red and Blue Cannibals," "The Great Al Baker Three-Card Mental Test," "Satan's Monte," and "Celebrities." The notes are $15 and the book is $22, postage free in the U.S. Forward remuneration to Steve Bryant, 1639 Sycamore Court, Bloomington, IN 47401. No passwords, no hassles. Add $6 for overseas addresses for the lecture notes, $9 for the book.


As always, our Favorite Links page contains links to some of the best magic sites on the web. Check the new entries for Gary Ouellet, Rebekah Yen, Mike Randazzo, Brad Burt's Magic Shop, and A1 Multimedia along with updates and corrections to existing sites. Use the mouseover function with your Netscape 4.01 or equivalent to reveal hilarious captions for the illustrations.

Have a nice summer!

A JSB Creations product
Copyright© 1997 by Steve Bryant
Send your cards and letters to sbryant@kiva.net.