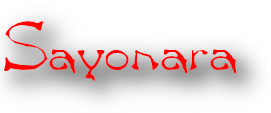 A FAREWELL TO REMEMBER — Although Max Maven died November 1*, magic is reluctant to let him go. Tributes continue to appear, including such magazine cover issues as the January Genii (words by Richard Kaufman, Stephen Minch, David Rich, and Jamy Ian Swiss) and the special issue of Vanish (words by over 45 contributors, accumulated by Nick and Susan Lewin, and must reading).
*(Max appeared promptly at the Pearly Gates November 1, to to be greeted by Harry Houdini. Houdini chided him for not having the good sense to die on October 31, as he had. Max removed an envelope from his jacket. It was labeled PREDICTION, and it was dated decades earlier. Houdini removed a sheet of stationery from it and read the three-word prognostication. It read, "Off by one.") :
The most recent, and perhaps the best, tribute to Max was the Celebration of Life held at the Magic Castle on January 22, available online to members the next day. Yes, it is a little weird to be reviewing a memorial service, but this one and the man it honored were special.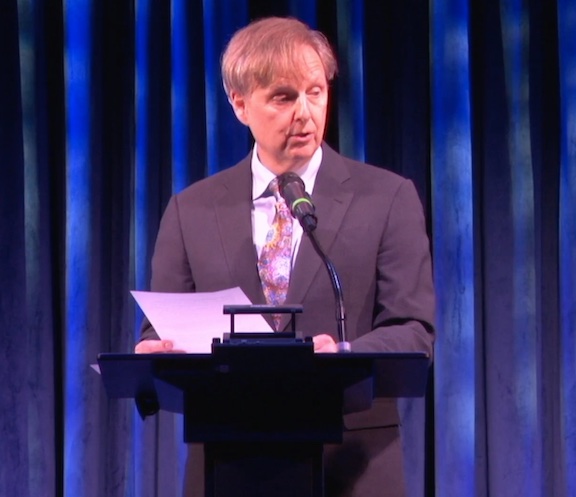 Mac King hosted the Castle ceremony for a packed house. xParticipants included Eric Mead, Max's sister Naomi Goldstein (sister Sara also in attendance), manager David Belenzon., Carisa Hendrix, Randy Pitchford, childhood friend David Rich, magic friend D.J. Grothe, Liberty Larsen, professional wrestling buddy Crow Garrett, Alan Bursky, Ben Seidman, Erika Larsen, Jack Goldfinger, and Jamy Ian Swiss.
Video clips included those of Mac and Jen King, Stephen Minch, Teller, Derren Brown, Luis De Matos, Neil Gaiman, and Max himself. There were written tributes from Lance Burton and Stephen Minch, both jeartfelt and funny.
(An aside: Of ll the special artists I have mentioned in the past quarter century, i am most jealous of Neil Gaiman. He had the genius idea to conceive and the brilliant skill to write The Graveyard Book. I hope you all have read it. It is certainly way cool to learn that he admired Max Maven.)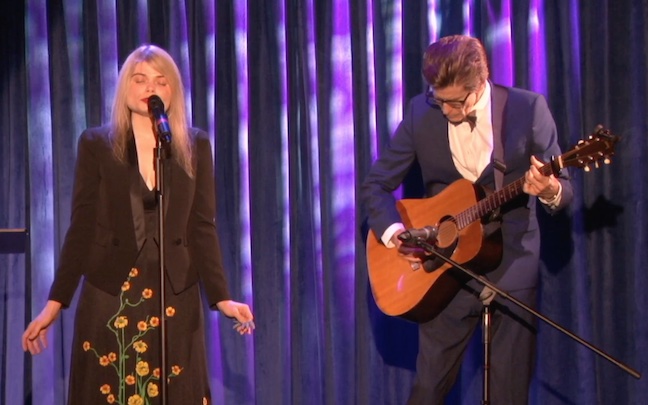 Everyone brought something unique to the gathering, of value. A few special moments to me: Eric Mead opened with a hilarious mentalism joke.Liberty Larsen sang a beautiful rendition of Nina Simone's "That's All I Want From You." Jack Goldfinger … there is simply no one cooler than Jack Goldfinger. From over 1000 letters between Max nd Stephen Minch, Mac read an excerpt describing his d Christmas visit with Mac and Lance in Kentucky. All gold.
And of course the program closed with numerous photos of Max and friends. So many memories. Once again , sayonara, Max.