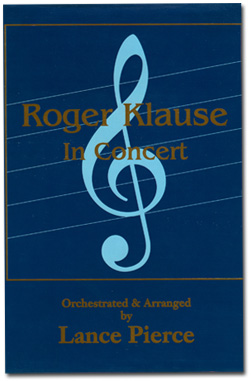 The real work.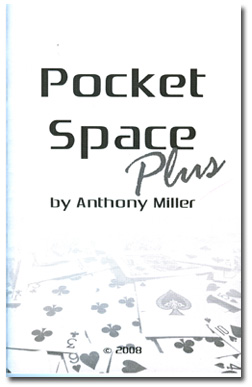 ACAAN in your pocket.
F.O.R.K. -- At about this time last year, I was in the Orleans Hotel and Casino in Las Vegas, enjoying another World Magic Seminar. The best times at any convention are always the informal ones around the bar, and two incidents from that convention stand out. One, I was approached for the first time by a very cute "Independent Escort" (her words), who handed me her card (Bunny Love - Professional, Prompt, Discreet), and Two, I enjoyed the company of Roger Klause, who was teaching a group of us the finer points of Hummer Monte. (Roger was sufficiently professional, prompt, and discreet that I indulged myself only in his company, alas. And you shouldn't have any trouble making up your own Hummer joke.) By the time I returned to Las Vegas for MAGIC Live in August, Roger had faced cancer and is still facing it, and I missed him as did his many friends. Some of us passed the time telling stories about him. When I arrived at Magi-Fest this month, I arrived early and couldn't help wishing Roger were around to brighten the afternoon. To make my own wish come true, I purchased a copy of Roger's book, Roger Klause in Concert, from Andy Greget and spent the afternoon with it. In addition to some very advanced magical thinking, the book contains numerous tributes from Roger's friends that will make you feel great if you know Roger and wish you did if you don't. There has never been a better time to buy this book.
For those who are already friends of Roger Klause, and I'd have to think this includes anyone who has ever met him, Dexter Cleveland has launched Project F.O.R.K. (Friends of Roger Klause) to help Roger with the staggering medical bills that accompany Roger's current medical battle. Dexter is shooting to raise $5000 for Roger's upcoming birthday (deadline: March 25) and would appreciate your help. Click F.O.R.K. for details.
SCRIPTED -- Regarding Pete McCabe's new book, Scripting Magic, let's get the bad news out of the way first: the material deserved a better layout. My eyes are old, and it makes me dizzy to chase text around the page. Multiple layout schemes and a complete lack of illustrations made, for me at least, for a less than enjoyable reading experience.
That said, let's jump to the good news, the book's content: this is the finest magic book published since Steinmeyer's The Conjuring Anthology, and it's one of the best ever published on how to perform magic properly. The most eloquent proselytizer for scripts in magic has always been Eugene Burger, who began, as I recall, in Spirit Theater and who, thanks to author/editor Pete McCabe, is represented here among the "26 other guys" who not only contributed but who contributed their very best stuff.
Essays by and interviews with the likes of Eugene Burger, Pete McCabe, Max Maven, Teller, Mike Close, John Lovick, Jon Armstrong, Jonathan Levit, and Jamy Ian Swiss constitute a graduate course in scripting, with thrillingly specific information.
And if you think this is all theory, it's not: some of the strongest commercial magic tricks ever created are included to illustrate the theory, not only with professional scripts but with extreme attention to the mechanics, the sleight of hand, misdirection, audience appeal, and whatever else you need to raise these effects to the level of artistry. Among my favorites were Pete McCabe's Hotrod, Marked Deck, and Out Of This World; John Lovick's "Handsome Jack" take on the Gypsy Thread; Jonathan Levit's Triumph; Jim Steinmeyer's Svengali Deck; Eric Mead's Eleven Card Trick; David Regal's take on Simon Aronson's UnDo Influence principle; and Jamy Swiss's 12,000-word master class on Eddie Fechter's I've Got a Surprise for You. Virtually every trick in the book is A+ material.
As with any book on theory, I didn't agree with everything, but even stuff you might disagree with will make you think and make you better. The goal of the book is to get you to think about and create your own material, and one of the nicest surprises is that it led me to concocting a cool take on Hotrod, a trick I had previously disdained. Now I need to figure out where to buy one.
All in all, Pete McCabe has assembled an amazing collection of information in a book that should become a classic, perhaps the classic of its ilk. Highly recommended. Hardback, 456 pages, $39.95 from your favorite dealer.
February 2008
Happy Valentine's Day to all the lovely ladies of magic. This month: a look at this year's Magi-Fest in Columbus, a great idea from Dexter Cleveland, a must-own book from Pete McCabe, a card trick without cards from Tony Miller, and a very belated look at Roger Klause's magnum opus, Roger Klause in Concert. Flowers, candy, and love to all.


Visitors in Ohio.
HAIL, COLUMBUS 2008 -- This year's Magi-Fest in Columbus, Ohio, was one of the most enjoyable conventions I've attended recently. There were excellent lectures (I caught John Lovick - twice, Tom Craven, Josh Jay, Michael Ammar, and Joe Givan) and close-up (we all really wanted to steal John Lovick's Confabulation routine), plus it was great to see Andrew Martin Portala's family riding the wave of their Wife Swap fame. Son Eli won first place in stage magic in his age group, and the entire "family" appeared on stage at the Saturday night show with the evil "Jennifer" in place of Melissa. A funny bit. But what made this convention special was the after hours informal magic. Everyone was "on" and I personally enjoyed conversation and magic with Bob Sheets, David Williamson, Don England, Doug Nieland, Tony Miller, John Lovick, Joe Givan, Mike Powers, John Rogers, Josh Jay, Jason Dean, and Aaron Delong.
On the final evening, about 1:00 am, some of us were invited down the hall to witness "a telephone book test" by someone reputed, I think, to be a psychology student, not a magician. A large phone book lay on a table. The fellow asked us yellow pages or white, page number, column number, and how many phone numbers down from the top. He jotted each answer on a napkin, mumbling to himself, thought a moment, then rattled off a phone number. We opened the book for the first time and verified that he was correct. Impressive. I said, "So for you a memorized deck of cards would be, like, nothing?" After he left, we stood about debating the method. (Someone said, "There are people who can do that!") As we debated, Williamson's trousers spontaneously dropped to his ankles. (Even funnier, everyone took this in stride.) He must have been thinking too hard.
All in all great fun. As mentioned elsewhere, Tony Miller killed with his new product, Pocket Space Plus, and the most common refrain from folks who came up to me was, "Do you have the new Pete McCabe book yet?" That issue too has been happily addressed.
THE DOOMO EFFECT -- The Berglas Effect, or ACAAN, has inspired numerous variant solutions, most of them, to me, better than the original. Two such variants were prominent at this year's Magi-Fest, Josh Jay's Card At Any Page Number (featured in his close-up act and his lecture) and Tony Miller's Pocket Space Plus, a fast-selling dealer item. As I first witnessed it: Tony handed me an invisible deck of cards (this would be "my deck") and asked me to cut some off the top. Given the location from which he removed it, I was reluctant to touch the deck, however imaginary, but played along. I counted (still imagining here) and had removed 18 cards. Tony then opened his wallet, already on display, and removed a single plastic playing card printed on one side as a 52-in-one card (this would be "his deck") and an ordinary playing card (this would be "his card"). I studied Tony's "deck" and found the card at position 18 to be the 9 of Clubs. All the other 51 numbers had different cards next to them: only number 18 stood next to the 9 of Clubs. We turned the single playing card over. It was the 9 of Clubs. This seemingly impossible coincidence played very strong and resulted in a sale virtually every time Tony demonstrated it. It's an ideal card trick in that it fits in your wallet; you don't need a real deck to do it. In addition to the necessary materials, you get a 26-page instruction booklet that includes 11 pages of additional ideas from satisfied customers. No memorization or calculations involved. Just remove the two items from your wallet and the trick is over. $25 from www.rfaproductions.com, the web home of Channel One Magazine.