THE LITTLE EGYPT GAZETTE TURNS 25 -- Good grief. It was 25 years ago, in August, that the first issue of The Little Egypt Gazette appeared. Much has changed over that time; many magicians have passed through the revolving door of life. The "zine" evolved as well, blooming first into a 40-page monthly paper* until, after 27 months, I promised my wife that I would reduce it to one page a month and spend more time with the family. It's still one page, though some are longer than others. Content has also evolved, from an initial goal of news and humor to one of reviews and reflection. (Alas, there are far too many obituaries.) There were side projects along the way, including articles in Genii and MAGIC, a few magic books under the Little Egypt banner, and two novels. I have lately come to regard Little Egypt Magic as my personal magic diary, a resource to remind me of books worth re-reading, magic tricks worth performing, and of good times had with friends back when we used to attend magic conventions. To the extent that others find value in this resource, it's a bonus. I am grateful that anyone reads this and occasionally comments.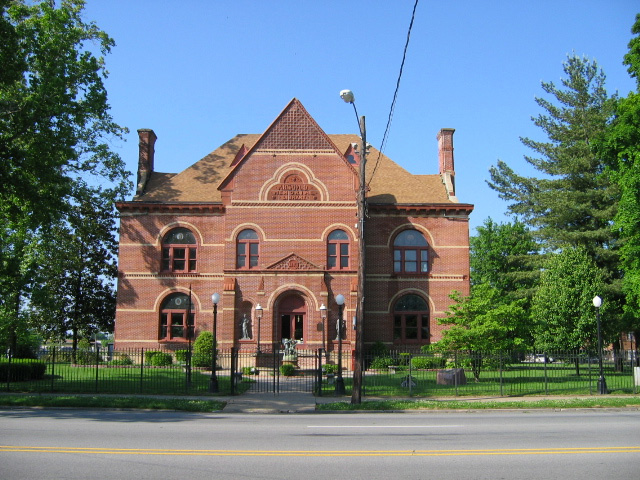 * In all, there were 25 issues, containing over 700 pages, 32 magic tricks, 10 interviews, 22 book and video reviews, 21 convention and show reviews, 22 feature articles, 4 poems, and 18 staff adventures.

SIX-PACK -- I'm an easy mark for anything Dani DaOrtiz produces. His latest is a download from Vanishing Inc., six tricks you can do on Zoom in our current situation. Titled Dani DaOrtiz: Connected, here are a half-dozen examples of simple effects made baffling by Dani's apparently chaotic mixing and shuffling. I'll highlight the three I liked best.
Mirror Ambitious: Dani shuffles his deck, his remote spectator another. The spec thinks of a card from Dani's deck, which Dani then shuffles. Spec meanwhile has mixed his own cards about. Dani then makes the selected card come to the top of both decks.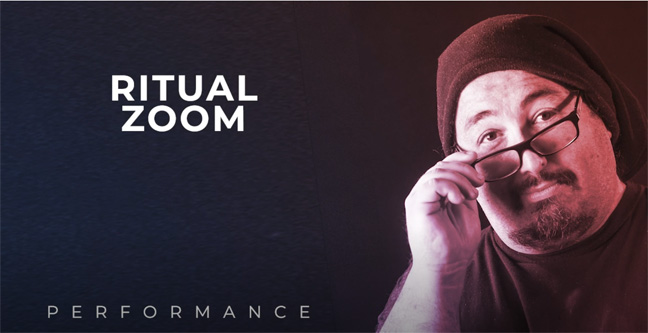 Ritual Zoom: Spec chooses any number and locates the card there. Deck is then thoroughly mixed, and like déjà vu Dani causes the card to be found again, at the original number. This fooled me badly as I did it for myself.
Business Zoom Cards: This is Dani's reworking, for Zoom, of his Business Card Collector that he featured in Utopia. This is one of my favorite DaOrtiz tricks, in which predictions printed on the backs of six business cards locate a selection.
Dani makes everything he does highly entertaining, and all his videos are worth study for that aspect as well as for the mechanics and devious secrets. $25 from Vanishing, Inc., instant gratification. As Dani says, "Thank you, my brother."
PULP FACTION -- One of the special events of MAGIC Live 2018 was "MAGIC Dead," Richard Wiseman's recreation of a Victorian séance. The audience at large watched as nine sitters experienced spooky happenings in the dark. Professor Wiseman continues his exposé of séance secrets with issue 2 of his comic series, Hocus Pocus.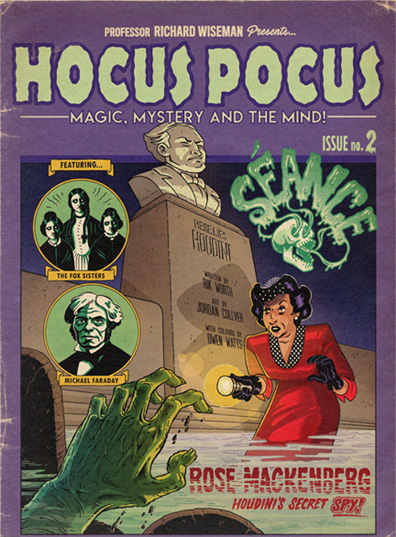 The series had a splashy debut in the Carisa Hendrix issue of Genii (May 2020), with 10 pages of the complete 29-page comic in the magazine. Wiseman's notion was to create a comic that would also serve as a prop for magicians, harkening back to force books (magazines) that Richard Himber sold in the 50s and 60s. The resulting creation was not fiction, but rather an exploration of magic, psychology, science, and the paranormal. Each issue would contain not only magic tricks, but in-jokes, cameo appearances, and magical wordplay, references, and allusions. The graphics are thrilling, and each issue looks like the comics I treasured as a kid.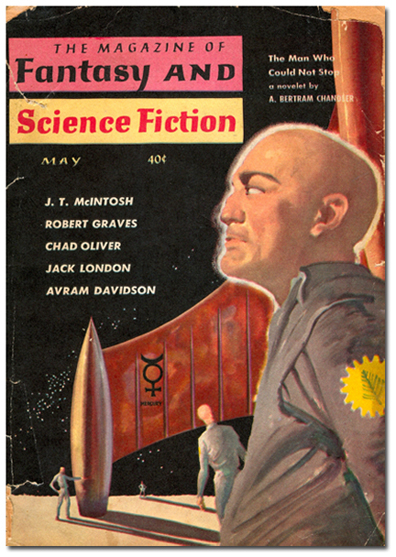 The launch issue dealt with mind reading, featuring stories on Washington Irving Bishop, J. B. Rhine, and Alexander, the Man Who Knows. I particularly enjoyed the explanation of cold reading. The second issue, just out, deals with bogus séances, with stories on the Fox sisters and the Davenports, table turning and Ouija boards, and Rose Mackenberg, Houdini's spy. Various medium stunts are explained, and a Ouija board is built into the graphics. I love the touch that the cover of this issue looks distressed, as did the covers of comics and Famous Monsters issues in my youth.
The hard copy of issue 1 sold out at Blackpool, and the comics are a bargain at 6.99 pounds for a hard copy. The pdf of each is free at hocuspocuscomic.com, although a donation is suggested (and I urge you contribute; I would love to see the series continue). Keen!

MAGIC UP CLOSE AND PERSONAL – Over the past 25 years, no, let's make that 50 years, I have seen a lot of magic tricks. At conventions, at lectures, in theaters large and small, in magic-themed restaurants, on TV, online, and at the Magic Castle. Although there are many magical memories among those tricks, the ones that really stand out are the personal ones, when the magician was performing to me alone, or to the fellow standing next to me, while I watched in awe. Here are a few that stand out.
Open Travelers: Larry Jennings showed me this in the lobby of the Magic Castle, in the 60s. I didn't think it possible, and worried about it a lot until I finally encountered a description in an Al Sharpe book.
Open Travelers in Chicago: No, not the Chicago Opener; that's a trick I seriously dislike. I am still talking about Invisible Palm Aces. By this time I had learned several different methods (I was once astonished that any method could exist), and I was stunned to see yet another original method, nicely executed by John Carney, at a collectors convention in Chicago. Love to see this in print some day.
At the Orleans in Las Vegas, Roger Klause spent about an hour showing me his finesses on Tilt. Alas, it was overkill and I remember little, except that it was a wonderful experience.
I once asked David Ben about Vernon's Slow-Motion Four Aces, and he showed me several versions. His precision was breathtaking.
In the Hat and Hare pub of the Magic Castle, David Regal showed me his wonderful Lucky Seven. This is a trick worth learning and carrying with you.
At a table full of magicians in Las Vegas, at the Tropicana if I recall correctly, Charlie Randall was the first I saw perform Jim Steinmeyer's 9-Card Trick. It remains the best version I have seen.
On the Mississippi River aboard the majestic Mississippi Queen, Bodine Belasco performed his awesome Chop Cup routine. This is the best patter I have heard for this iconic close-up trick. (Check out my article on Bodine in the June 2001 issue of Genii. Doing it was one of my favorite times in magic.)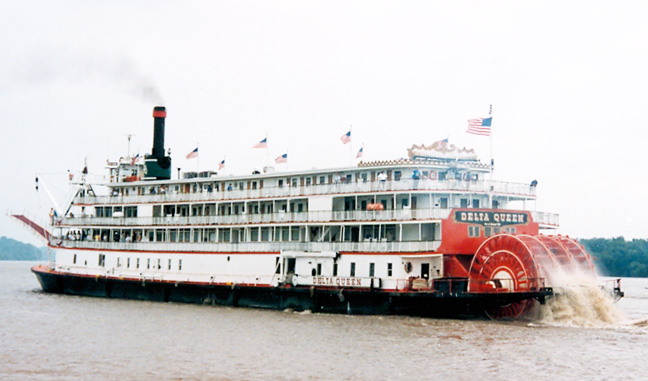 But the best standing, table-hopping version of the Chop Cup goes to Dan Dygert who elicited huge laughs at Illusions in Carmel, Indiana.
It was a thrill to see youngster-at-heart Jon Racherbaumer stun some youngsters at the 2008 combined IBM/SAM convention in Louisville, with a squeaky-clean Twisting the Aces. Why so clean? He used gaffed cards!
Although it was a Close-up Gallery performance and not for me alone, I still thrill to recall Albert Goshman performing the Sun and Moon coin trick. Beautiful!
A fiendish method and some fine acting and execution allowed John Mclaughlin to entertain Dale Salwak while I watched on, with an unpublished Eugene Burger trick. (It eventually appeared as Not Cutting the Aces in Teaching Magic.)
Does video count? Recently Michael Perovich sent me a link to his performances of some Leipzig material. All fascinating, but my favorite was Leipzig's "A Few Grips with a Cane." With no extra substance, a cane adheres to Mike's hands as if magnetized, six different ways. Unbelievable.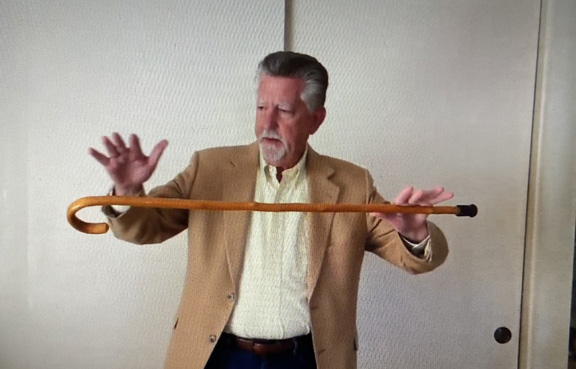 One year I was in sore need of comfort in Las Vegas, and I couldn't have asked for anything more diverting than Eugene Burger's take on The Trick That Cannot Be Explained. I watched for hours in the Mystery School salon.
Just before this year's Magi-fest, I was perusing a list of my favorite forces, but couldn't remember the details of the Capehart force. Fortunately, Chris Capehart attended and was extremely generous in teaching me the force (again). This time I won't forget.
In the early days of the Magic Castle, magicians could invite spectators (or vice versa) to the empty dining rooms, long after the dinner hour, for private close-up shows. One night my party of four was so favored by Jerry Andrus. Of his classic routines, I mainly recall his production of silver dollars from two playing cards (or pieces thereof).
One MAGIC Live at the Orleans bar, I was chatting with Milt Larsen when Bizzaro walked by. Milt loves magic, but not card tricks, so I eagerly asked Bizzaro if he could show Milt his signature trick, the Silk Through Hand. He happily obliged, and Milt loved it. But I wasn't just being nice to Milt; I love this trick myself and was angling to see it again. Brilliant magic.
In a happier world this would be time for another installment of MAGIC Live. And yet, despite our inability to party with magic friends, MAGIC Live-level content continues to appear, like magic, from my two long-time sources: Sunday evening's Magic Collectors Corner Online hosted by David Sandy with tech assistance by Lance Rich, and the Thursday/Sunday evening's Behind the Bookcase perks from the Magic Castle's AMA, hosted most of the time by Jonathan Levit. A third, equally brilliant source appears this month, Harrison Greenbaum's Who Books That? sponsored by the IBM. More details on that below.
A personal observation: Our most ubiquitous hosts and authorities for these endeavors include Jonathan Levit, Max Maven, Mike Caveney (Mike seems to be an eye-witness to everything that happened in magic in the last 100 years), John Carney, David Sandy, and Harrison Greenbaum. I note that, in addition to their generosity with their time and knowledge, what they do also takes talent. It isn't easy to host lengthy broadcasts and make them consistently engaging and mostly glitch-free. And talent they have. A huge thank you to all for making our screen time so educational and fun.
RETURN TO THE MAGIC COLLECTORS CORNER – Sunday, July 12, David Sandy conjured another great Collectors theme: Johnny Carson! Five "Tonight Show" veterans (Michael Ammar, Paul Gertner, Walter Blaney, Joseph Gabriel, and Lance Burton) revealed how they realized their dream show booking and how they repeated. Johnny's nephew eventually dispersed some of Johnny's props to magi who had appeared on the show, to choices vetted by Mike Caveney.
A week later the collectors visited Paul Kieve's Robert Harbin collection in England. The most talked about bit was Angelo Carbone's Zig Zag glass of milk. There seems to be no way.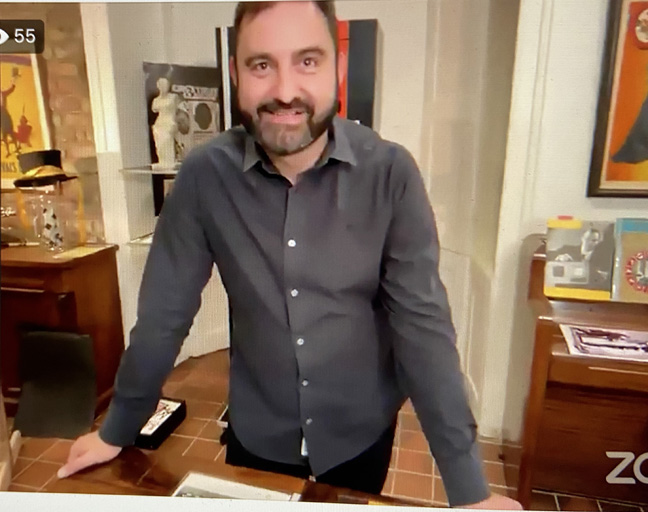 July 26 was a Grab Bag, with Mike Caveney's story of the Jim Sommers Zig Zag rip-off, a Professor Hoffman trick by David Charvet featuring a table gimmicked out with traps and pistons, and Chavez students' appreciation of Neil Foster.
August 2 returned to a theme show, and the theme was Walter Zaney Blaney. Walter took us through his inventions, including the Ladder Suspension, the Lighted Sword Box, and his Sawing. My favorite segment was Walter's appearance on "To Tell the Truth," when he suspended Kitty Carlisle.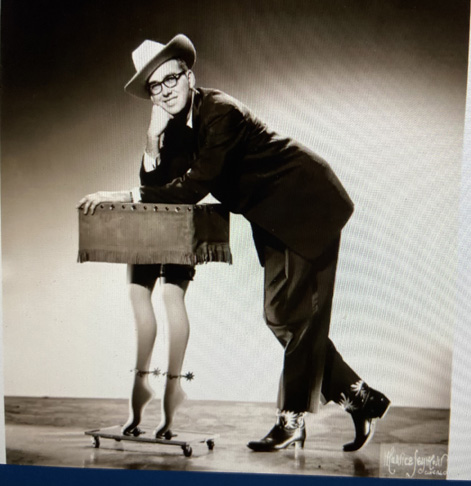 But wow, the August 9 episode was a monster (nearly) four-hour tribute to Richiardi, Jr. The primary speaker was Levent, who is working on a book about Richiardi, and he was joined by three gents who worked with Richiardi: Joseph Gabriel, Mike Caveney, and Richiardi's son, Ricardo. Among numerous clips were fooling performances of a girl from Dekolta Chair to Tip-over Trunk and levitation of a lady. In the latter he poses almost like Dracula, and you would swear levitating rays are emanating from his fingertips. Plus thrilling hoop work! There was far too much for me to summarize, so watch it yourselves. Just join the Collectors Corner Facebook group.
RETURN TO BEHIIND THE BOOKCASE -- My running account of the Behind the Bookcases begins with the Thursday/July 16 episode on Adelaide and Alexander Hermann. Mike Caveney interviewed Margaret Steele, who is working on a Hermann book, currently at 63,000 words with 500 footnotes. The lives of the Hermanns and their young African-American assistants (Boomskis) is fascinating and should make wonderful reading to anyone interested in magic history.
Sunday/July 19 featured the Professor, Dai Vernon, with content from John Carney and David Ben. The highlight was David's performance of the Trick That Fooled Harry Houdini, an exquisite three-phase version of this 1922 event.
Then monsters! Thursday/July 23 took Jonathan Levit and Mike Caveney to Spectral Motion, to visit with magician Mike Elizalde, owner of Spectral Motion. Here is where the denizens of X-Men, Hellboy, Blade, Stranger Things, and Los in Space are hatched. Creepy!
What's that? I thought someone was paging me. For Sunday/July 26, one-time boy ventriloquist John Carney visited with masters of the art, Jay Johnson and Willie Tyler. Just brilliant performers. My favorite bit was Jay Johnson's story of Shari Lewis's Lamb Chop becoming furious with McLean Stevenson.
AMA members have long had access to Who's Hoo, a series of video interviews started by Rob Zabrecky and carried on by Fitzgerald, run in the format of a late-night talk show complete with band. Although the talks were usually quite short, Fitzgerald was able to corner Dick Cavett for 1 hr 47 min, and this played as a Behind the Bookcase event on Thursday/July 30, with Jonathan Levit chatting with Fitzgerald before and after. The highlight was of Dick performing George Sands' Ropesational, getting mileage from now-hack lines while upgrading the patter as only Cavett can. Regarding the creator, he threw in the aside "not the novelist."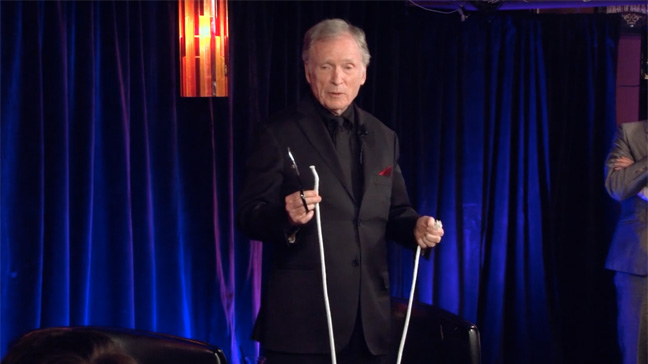 The most enjoyable recent episode has been Max Maven's interview with Goldfinger and Dove (Sunday/August2). Max adroitly traced Jack's history from childhood in Cleveland (taking lessons from Chandu the Human Cigarette Lighter) to service in Viet Nam to years with Channing Pollock and Redd Fox, developing the most sizzling magic act I've seen. Currently (with Dove) the Magic Castle's talent booker, Jack Goldfinger speaks like no one else in magic, each line sounding like a pronouncement to be etched in stone, witty and wise both. I love it. Despite going over in time, Max only scratched the surface, and a second visit is promised. (I couldn't wait. This one was so good I have watched it twice.)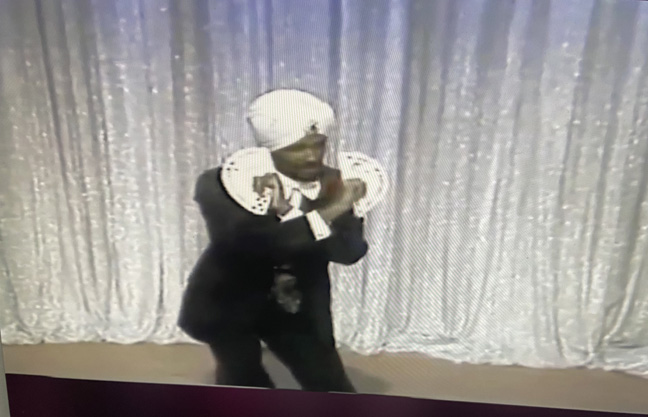 From the Magic Castle web site itself, content resumed Thursday/August 6 with a visit to Frances Willard, joined by the author and publisher of Willard, A Life Under Canvas: David Charvet and Mike Caveney. I joined the show late, just in time to hear the discussion of the Spirit Cabinet and to see Charvet and Willard perform it. Just great: Frances does the best trance in show business. You would swear she hadn't moved an iota. Indeed, at a recent convention a magic-savvy friend speculated that she hadn't, that the manifestations happened through other means. Hmm.
BUT WAIT, THERE'S MORE FROM THE MAGIC CASTLE -- Open to everyone is a Saturday night magic show from the Magic Castle. If you are an AMA member, the show is free. Just log in. If not a member, the show is only $20. (Or, if you live near the Castle, you may purchase $50 towards dinner and enjoy the show free.) I look forward to these but do not plan to evaluate them. I take it on faith that they will all be wonderful.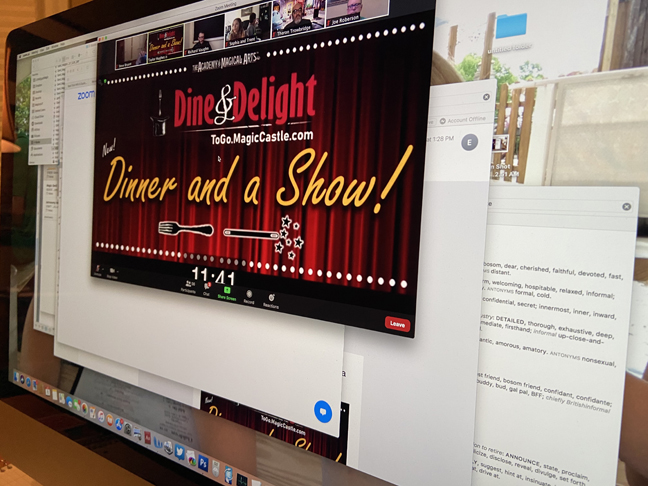 WELCOME TO WHO BOOKS THAT? -- OMG! For the past few months, as I have been enjoying and reporting on the AMA and Collectors Corner broadcasts, I have been oblivious of another equal to or superior to those: Harrison Greenbaum's Who Books That?, sponsored by the IBM and launched March 25. Full disclosure: I am a huge fan of Harrison. At multiple conventions I have stayed up way past even my latest bedtimes to encounter his screamingly funny comedy, and laughed even harder when he did the same adult material at a more family hour at Magi-fest, resulting in emcee Eric Mead fielding a scolding from an irate conventioneer. I saw no conflict, as I am sure the kids in Harrison's audience laughed as hard as the "adults." No contest: he is my favorite comic working today. (Not to mention that he also does great magic. Check some of my recent convention reports.)
But it is not Harrison's comedic skills that are important here, but his love of and considerable experience (he's only 33) with magicdom. I am long familiar with most of his guests and have even interviewed a few myself, but was nevertheless surprised by what I learned from each. Harrison structures each 90-minute interview like an episode of "This Is Your Life," bringing on one or more surprise guests from the subject's past, often engaged just minutes before the airing. The selection of surprise guests is only one aspect of the extensive research that informs Harrison's questions. (New interviews are currently scheduled at 7:00 PM Eastern, Wednesdays. You may comment live.)
Hold your breath. Here's the principle cast of the first 26 episodes: Mac King, Mark Kalin and Jinger, Shin Lim, Chris Kenner, Michael Carbonaro, Stephen and Nate Bargatze, Todd Robins, Max Maven, Mike Caveney and Tina Lenert, Amazing Johnathan, Penn Jillette, Mat Franco, David Williamson, Lance Burton, Jeff McBride, Michael Ammar, Larry Wilmore, Marc Summers, Jay Johnson, The Evasons, Jade, Jon Dorenbos, Rob Zabrecky, Steve Valentine, Suzanne, and Lyn Dillies. It's going to take some serious binge watching, but here is my advice: Watch them all! I did! The interviews may make you laugh, they may bring a tear to your eye, but you will be awed by the stories and special guests and the humanity that we all share. As always, magicians are nicer than people.
Here are nuggets that surprised me:
Jeff McBride's mask act evolved from his love of Richard Ross's clock act.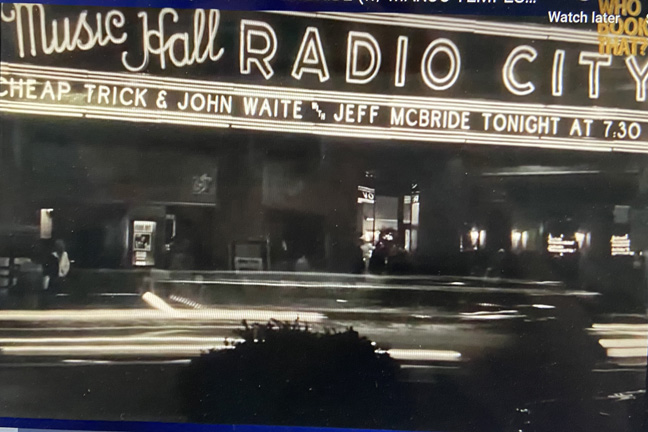 No one makes me laugh harder than the Amazing Johnathan. So why can't Stevie Wonder read?
The best surprise guest was Mat Franco's grandma.
Mike Caveney's and Tina Lenert's house looks as amazing on the outside as it does on the inside.
Penn opines that Dylan isn't Dylan because he is a genius, but because he works harder.
Jade created a trick in which her unborn baby located a selected card.
Shin Lim's mom is his business manager.
Mark Kalin reveled that the animal handler for the first couple of years of "Masters of Illusion" was Joe Exotic.
Todd Robbins brainstormed on a séance in which a ghoul is produced from a vagina.
The Evasons love to sail.
Mac King is one of Tina Lenert's yoga students.
Zabrecky has won more awards than Lovick because he had a better teacher.
Do not show Nate Bargatze a magic trick.
Lance Burton is working on two new card tricks. I would love to see them.
Michael Carbonaro can recite David Copperfield's Death Saw patter at the drop of a hat. With perfect D.C. inflection.
Marc Summers received performing tips at the Castle from Don Lawton and Clark Crandall.
Chris Kenner was inspired to entertain at tables at Illusions by Dan Dygert. (I was similarly impressed by Dan.)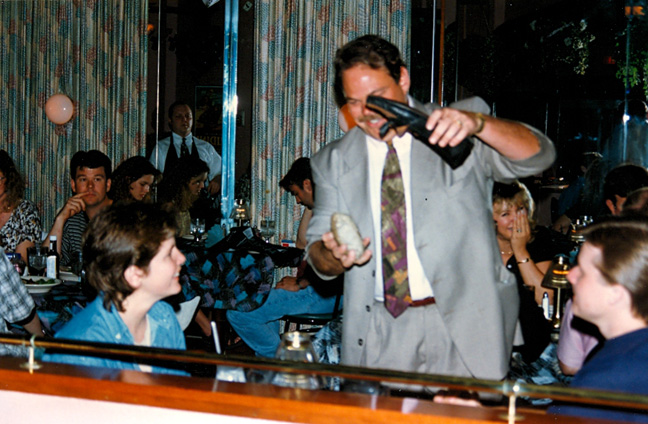 Which AGT magician* possesses a Super Bowl ring?
How did Eugene Burger get Suzanne into upscale restaurants?*
Whose* surprise guests would include a "Celebra Cadabra" host, a Las Vegas comedy magician, and a professional wrestler?
Why was the FBI suspicious of Michael Ammar's Russia trip?*
Neil deGrasse Tyson (a Larry Wilmore surprise guest) performed magic kid shows in junior high—with methods based on physics.
Steve Valentine appeared in a Discover commercial with Ringo Starr.
The most charming surprise guest was Jay Johnson's goddaughter, Eva Fay Anderson. (AKA Harry's daughter, a writer; her brother, Dash, teaches high school in Brooklyn.)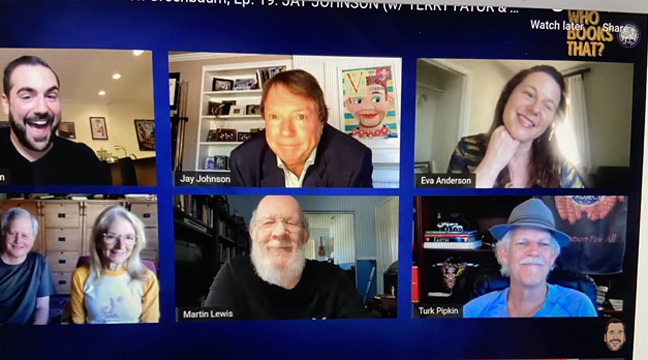 Lyn Tillies holds the record as the first magician to produce two elephants.
*Answers: Jon Torenbos/Tell her she had to know someone/Max Maven/He accidentally entered a Russian embassy.

SMART MAGIC -- A sad note: In the August AMA's Academy Newsletter, Dustin noted the passing of Dave Tansey at 92. I saw Dave Tansey many times in the Close-up Gallery. A principal in those days, he was definitely an educator and treated his audiences as though they were a classroom full of students. We behaved properly! Aloha, Dr. Tansey.